CJO Season 13 will feature a lineup including a musical timeline of the history of the big band, an exploration of jazz around the world, a jazz twist on symphonic classics, and the Charleston Jazz tradition Holiday Swing. Guest artists for CJO Season 13 will include Jon Faddis for a Dizzy Gillespie tribute and Manny Houston for a Jazz on Broadway production.
All CJO Season 13 shows will be performed at the Charleston Music Hall and available as a virtual performance. To purchase a virtual performance ticket or 2021 virtual performance package, visit HERE.
NEW COVID POLICY AT THE CHARLESTON MUSIC HALL
Please note the Charleston Music Hall is requiring all fans to provide PRINTED proof of a negative COVID-19 test within 72 hours of the event OR full COVID-19 vaccination for entry. For more information about this policy, go HERE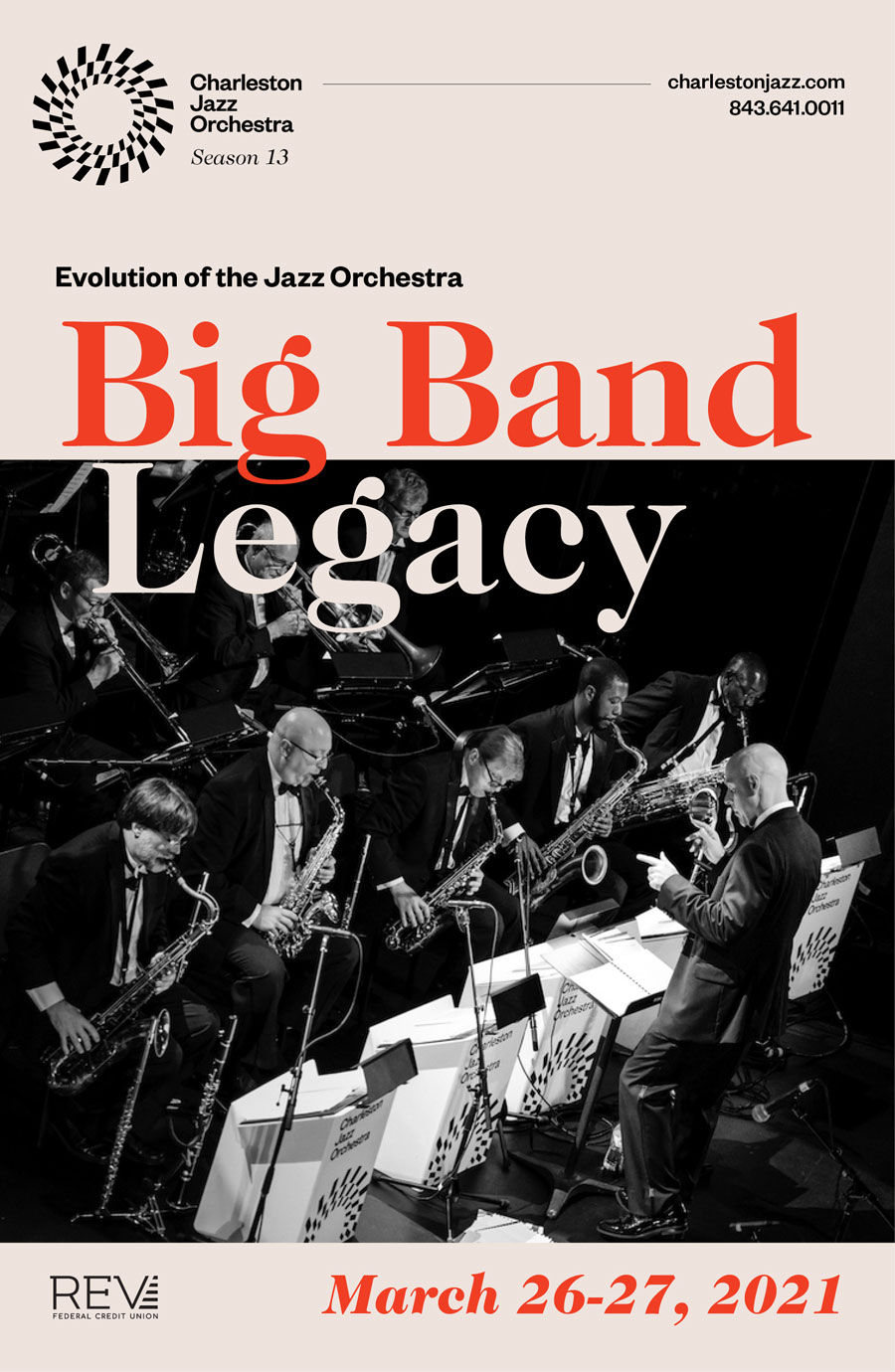 Join your Charleston Jazz Orchestra as we present a musical timeline of the evolution of the Jazz Orchestra with BIG BAND LEGACY. The rest is history!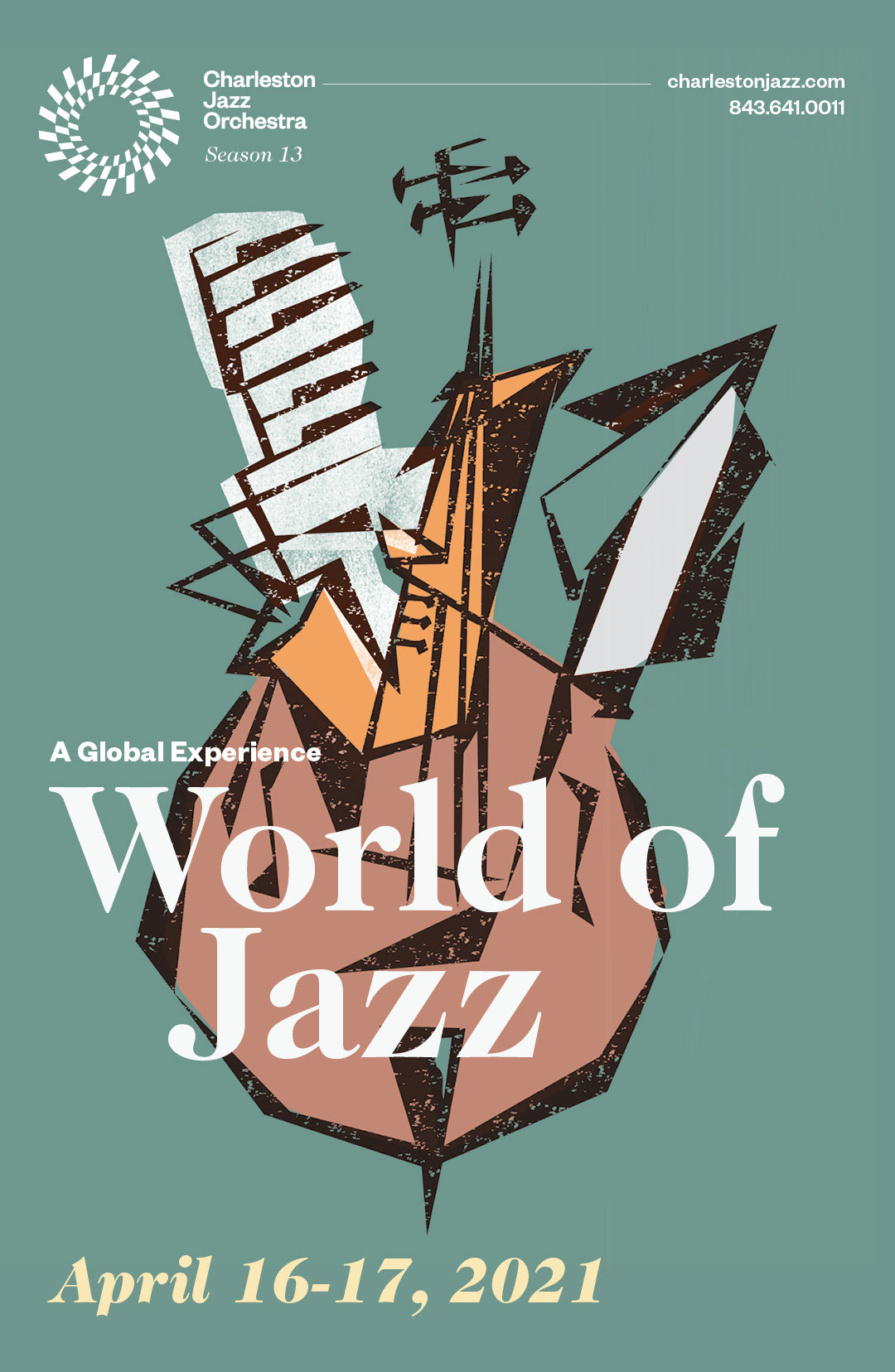 Join your CJO for WORLD OF JAZZ as we explore the International influence of jazz and the genre's ability to unite people from all corners of the globe.
With SYMPHONIC SWING, your CJO will bring the world of improvisation and swing to some of your favorite and notable Classical compositions.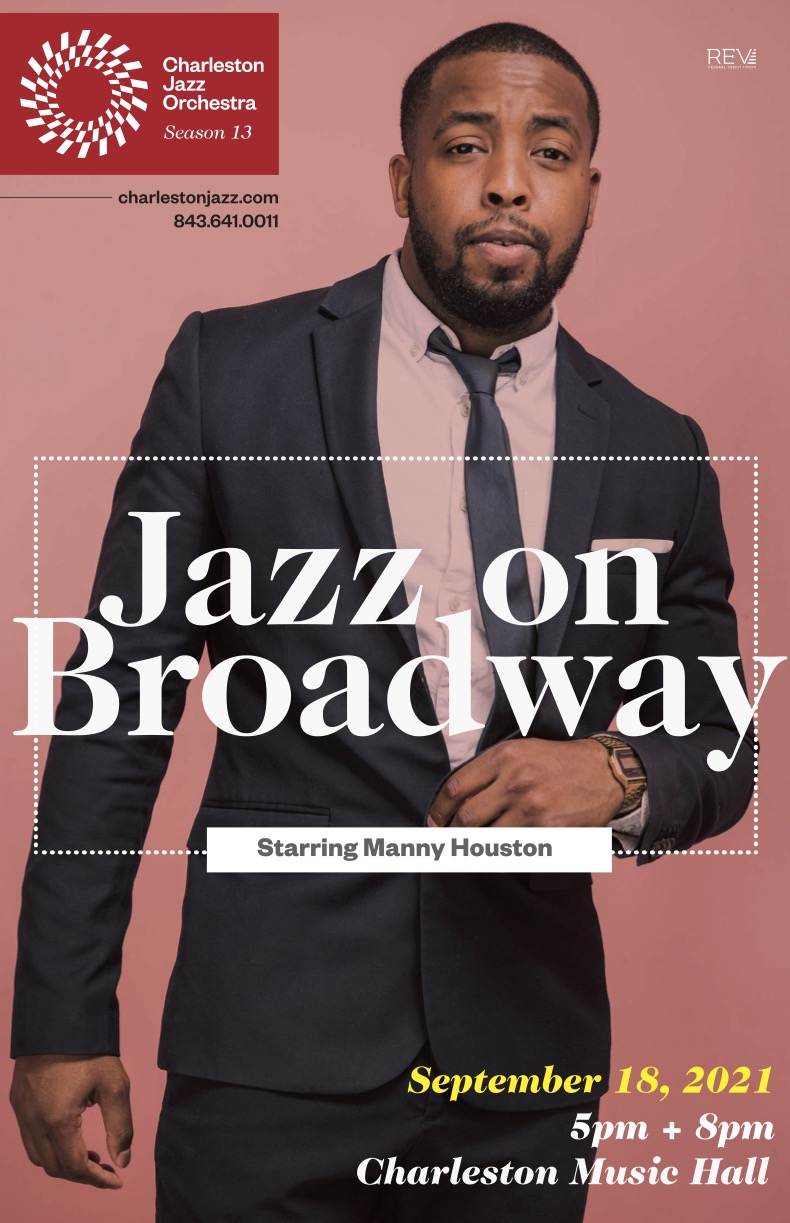 Get your tickets and take your seats as the curtain opens onto your Charleston Jazz Orchestra's JAZZ ON BROADWAY starring Manny Houston.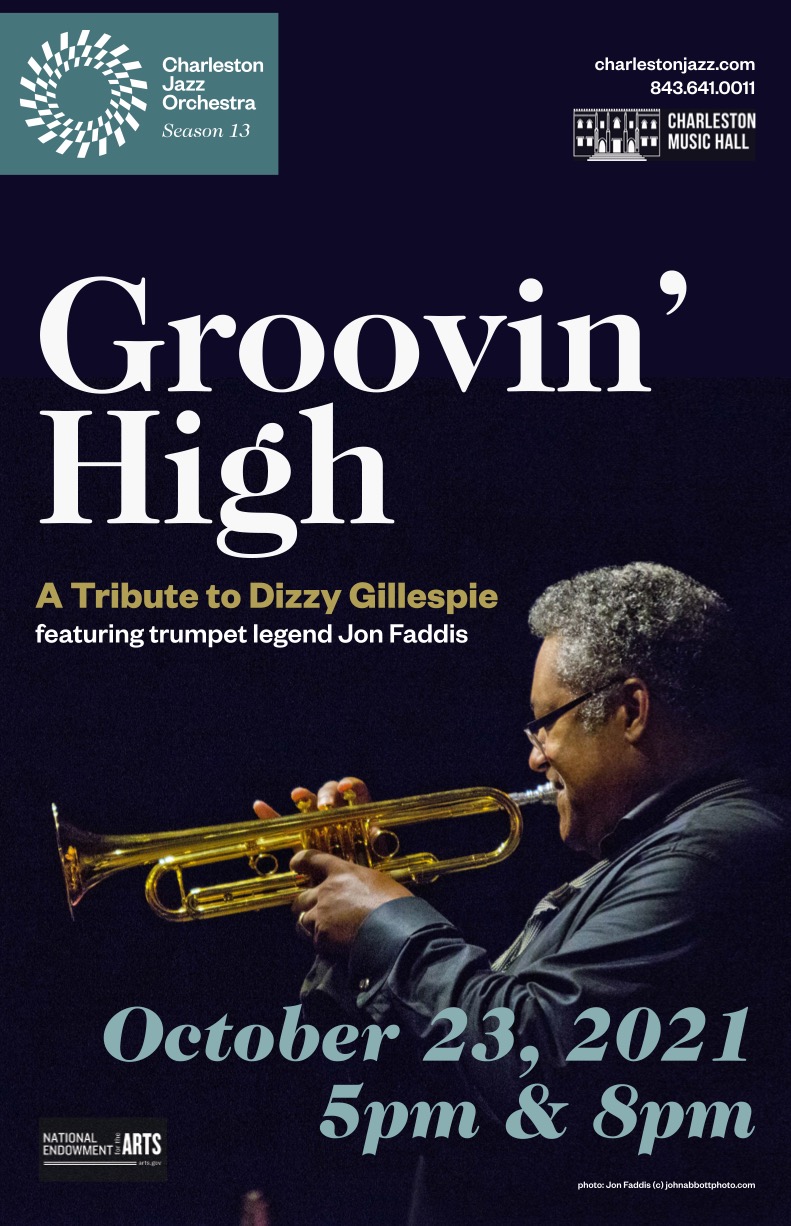 Living legend Jon Faddis will join your Charleston Jazz Orchestra to pay tribute to the musicianship and life of jazz great Dizzy Gillespie with Groovin' High!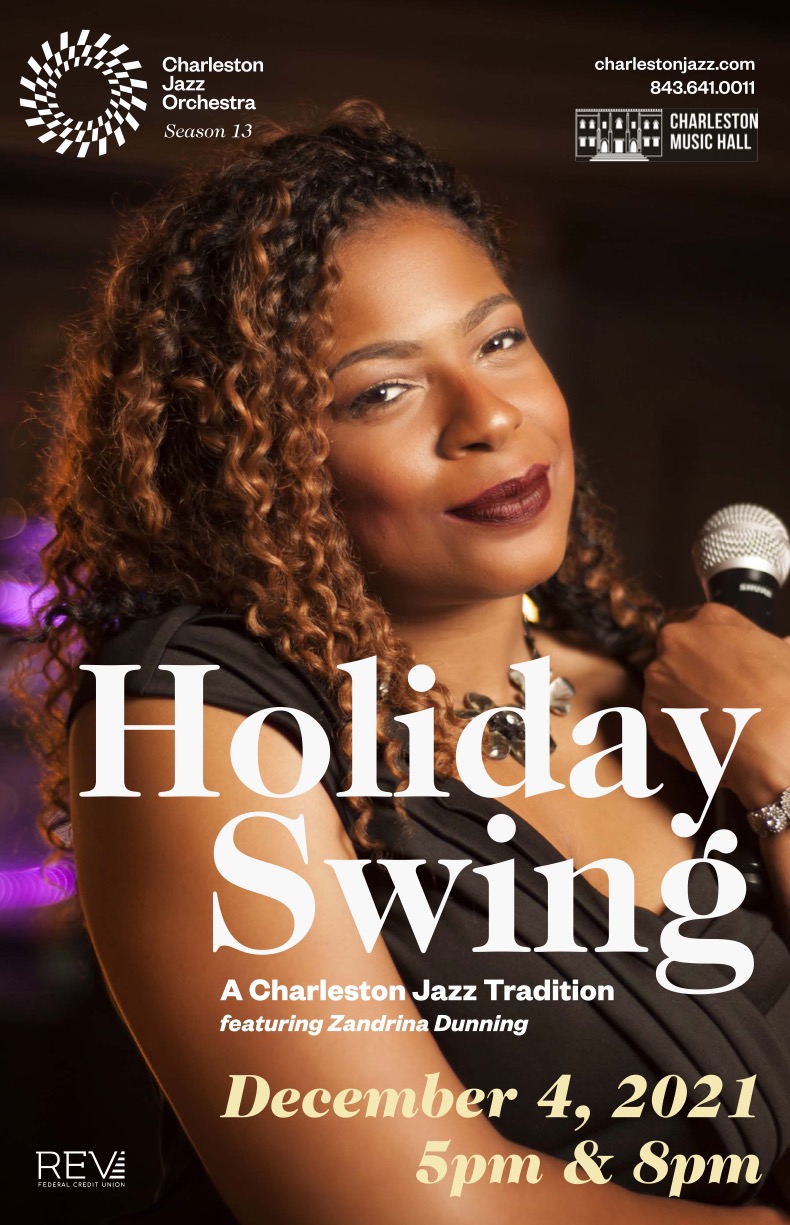 Maestro Robert Lewis and your Charleston Jazz Orchestra will swing you into the holiday spirit with big band arrangements of winter classics and holiday favorites.
"I'm extremely excited for the shows we have lined up for 2021! We start off with Big Band Legacy, where we will track how the sound of the big band has changed over the history of the music. We follow that with World of Jazz, exploring versions of jazz from outside the United States. We'll bring back a favorite theme from the early days, Symphonic Swing, in which we take well-known classical pieces and turn them into swingin' jazz tunes. Manny Houston will return to sing with the band for Jazz on Broadway, and trumpet legend Jon Faddis will be our guest artist on a Dizzy Gillespie tribute, Groovin' High! Of course, no CJO season would be complete without Holiday Swing. We all continue to be blown away by the incredible support by the Charleston community, it is really a privilege to be a part of this amazing arts scene."
– Music Director, Robert Lewis