With a variety of music lessons and classes, the Charleston Jazz Academy brings together students of all backgrounds and ages in a collaborative, fun and challenging environment to expand their repertoire and nurture the skills of music and improvisation while emphasizing the importance of team work, creativity and self-expression.
Private and group music lessons and classes are available in most instruments, as well as jazz band, camps, and workshops. We believe in providing all students with an equal opportunity to participate in music education. If you would like to apply for a scholarship, please let us know in the enrollment form. Scholarships are awarded based on financial need and/or musical merit.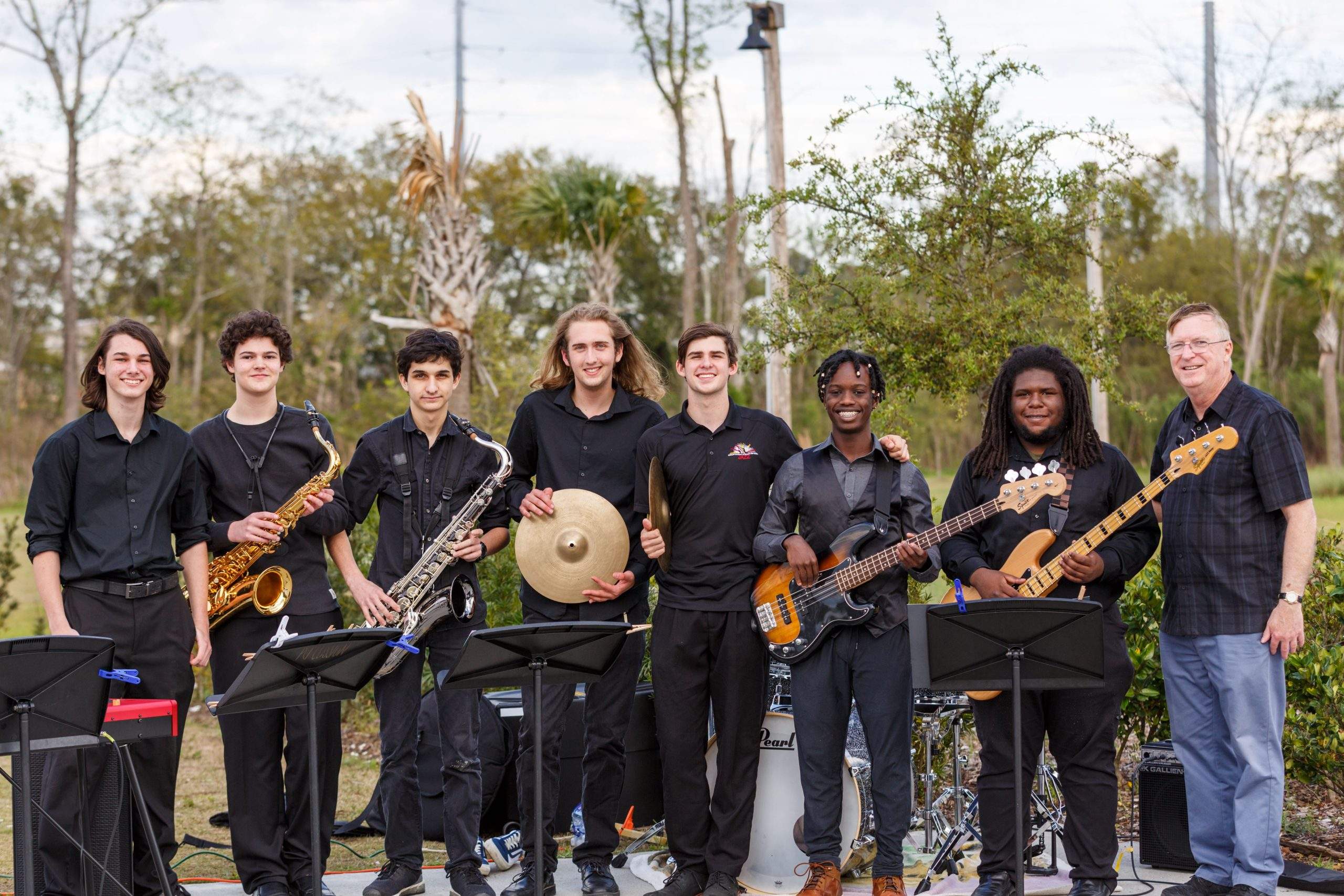 Charleston Jazz Academy
3005 W Montague Ave.
North Charleston, SC 29418
843-745-5908
Our History
Inspired by the history and positive impact of the Jenkins Institute, The CJA was established in June 2017 when it joined forces with the Leonard School of Music, which played an important role in teaching and inspiring young people through music since its founding in 1945. The purpose of the CJA is to cultivate the next generation of jazz artists and enthusiasts through a variety of education and outreach programs.
Support
Your support matters to our scholarship students studying at the Charleston Jazz Academy!
Every level of support makes a difference at Charleston Jazz. If you are passionate about helping us educate the next generation of jazz artists at the CJA or our Charleston Jazz Orchestra performances bring joy to your life, please consider making a donation. We value our donor family immensely and wouldn't be here without the dedication and generosity of our community. Learn how you can support Charleston Jazz HERE!
Internship Program
This internship at the Charleston Jazz Academy provides students and/or emerging musicians real-life teaching experience and on-the-job training using a multi-generational and community-oriented approach.
Students (or recent graduates) majoring in jazz or music performance, education and/or arts administration, will receive valuable real-life experience in teaching music to youth in addition to learning about the administrative side of Charleston Jazz and the Charleston Jazz Academy.