Charleston's Jazz History
By Shaun Brady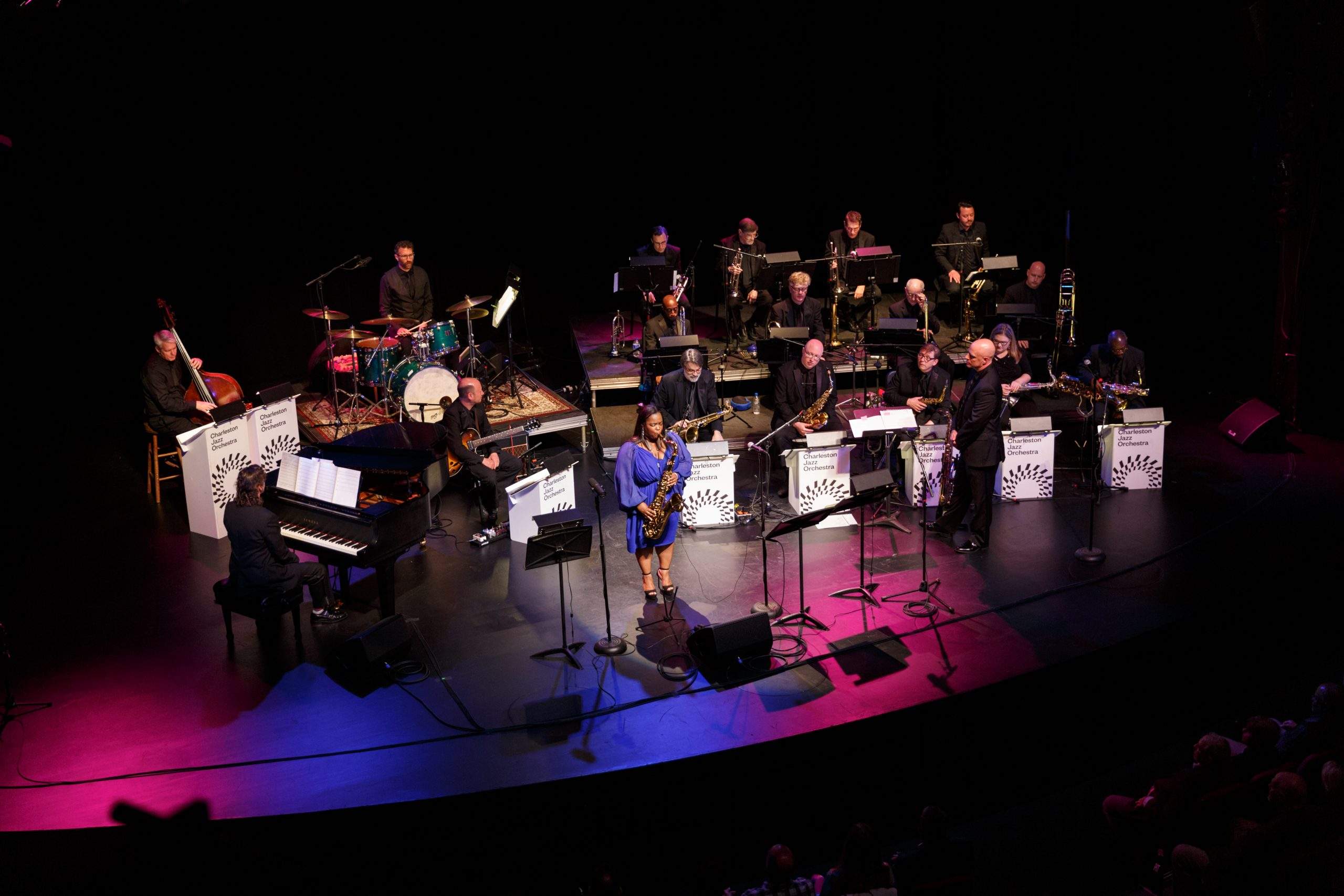 Jazz has never traveled a straightforward path. That's as true of the music's history as it is of the art form itself. The standard narrative – that jazz was birthed in New Orleans' Congo Square, traveled north to Chicago, branched out in its newly cosmopolitan form to Kansas City and New York, and then disseminated throughout the country's urban centers – is at best a partial truth. In fact, the music took root in many places throughout the country, particularly those port cities where enslaved Africans were brought to these shores, infusing their own cultures into the fabric of their captors' society.
Charleston was therefore fertile ground in which the seeds of early jazz could grow. It's well known that George Gershwin drew inspiration from the region for his Charleston-set Porgy and Bess, writing the pioneering fusion of opera and jazz on Folly Island with local author DuBose Heyward. What is left out of that story is that Gershwin's cross-genre pollination had a precedent. Two decades before Gershwin visited the city, African-American composer and Charleston native Edmund Thornton Jenkins composed works that melded the influences of European classical music, Swing-era jazz and the African-derived rhythms that he'd heard in Charleston.
The core elements of jazz had been instilled in Jenkins from an early age through the work of his father, the Reverend Daniel Jenkins, whose Jenkins Orphanage Bands laid the foundation for a jazz tradition to develop in Charleston. Born into slavery, Reverend Jenkins was a Baptist minister who founded the Jenkins Orphanage in 1892 to provide housing and sustenance to the city's homeless boys. The young orphans were taught to play musical instruments, with a focus on brass instruments in order to build up their lungs' resistance to tuberculosis.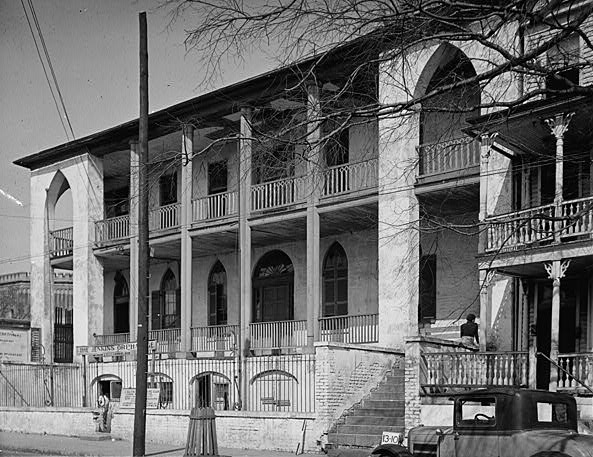 The Jenkins Orphanage Bands went on to tour the U.S. and Europe. Their music was an analogue of the New Orleans brass band tradition; their marches were imbued with West African-derived features such as syncopated rhythms, flattened blue-note melodies, and other facets that would flourish as a new style of music evolved. The elements were thus in place for Charleston to stake its claim as a second cradle of jazz, a birthplace of convergent evolution in parallel to New Orleans.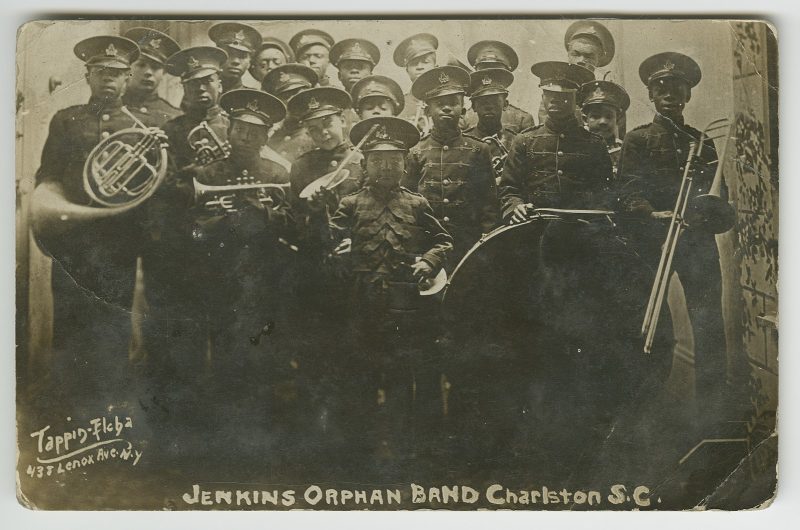 Several musicians emerged from the Jenkins Orphanage Bands who would go on to a degree of fame in early jazz, including trumpeters Cat Anderson and Cladys "Jabbo" Smith, both of whom would play and record with the Duke Ellington Orchestra; trombonist Buddy Aiken who toured with Fletcher Henderson, as did trumpeter Gus Aiken, who also worked with Louis Armstrong; drummer Tommy Benford, who recorded with Jelly Roll Morton and Django Reinhardt; and guitarist Freddie Green, who played and composed for the Count Basie Orchestra and recorded with Billie Holiday, Benny Goodman, Lionel Hampton and others.
The Jenkins Orphanage Bands also spawned the seminal Carolina Cotton Pickers in the 1920s, and the region would continue to produce stellar jazz artists in every era and permutation of the music, among them: trumpet legend Bubber Miley, a vital member of the Duke Ellington Orchestra prior to his untimely death at 29; saxophonist Jimmy Hamilton, a big band specialist who worked with teddy Wilson, Benny Carter, and, for 25 years, Duke Ellington; baritone jazz and R&B singer Arthur Prysock; Grammy-nominated singer Etta Jones, who enjoyed a three-decade partnership with tenor sax giant and Florence native Houston Person; James Jamerson, the iconic bassist for Motown's house band, the Funk Brothers; avant-garde jazz and blues guitarist James "Blood" Ulmer; and drummer Alphonse Mouzon, co-founder of the seminal fusion band Weather Report.
Sources:
"Prelude to Gershwin: Edmund Thornton Jenkins," Karen A. Chandler
"When Charity and Jazz Meet," Karen A. Chandler
"Summertime for George Gershwin, David Zax, Smithsonian Magazine, August 8, 2010
"Edmund Thornton Jenkins," Suzanne Flandreau, South Carolina Encyclopedia
"Our History," Prof. James Hutchisson, Jenkins Institute, jenkinsinstitute.org
Charleston Jazz, Jack McCray, Arcadia Publishing
"Daniel Joseph Jenkins," Donald West, South Carolina Encyclopedia
Charleston: A Cradle of Jazz – Proceedings June 2-4, 2005, Karen A. Chandler, ed.