Founded in 2008, Charleston Jazz is a non-profit organization whose mission is to build a local and global community for jazz through performance, education and outreach while celebrating Charleston's rich history in jazz.
Our Mission
To grow and cultivate a local and global community for jazz through performance, education and outreach while celebrating and preserving Charleston's rich history in jazz.
Our Vision
To positively impact lives through music within a collaborative community that celebrates and perpetuates jazz.
Creative Expression
We believe in the transformative power of music and creative expression to inspire, uplift, unite and celebrate all people.
We present and promote exceptional emerging and established musicians and programs, while nurturing the voices of the next generation.
Diversity + Inclusion
We are dedicated to presenting accessible, diverse and inclusive performance and education programs that reach people of diverse backgrounds to ensure equitable participation in jazz.
Community
We are dedicated to cultivating a vibrant community of musicians, performers, life-long learners, listeners, and supporters of jazz.
We believe in the power of collaborative relationships and recognize that by working together we are capable of making even greater creative contributions that enhance the well-being and quality of life for the whole community.
Integrity
We are dedicated to fulfilling our mission with integrity and respect, operating with transparency and inclusive practices, and stewarding our resources responsibly to ensure sustainable and impactful growth.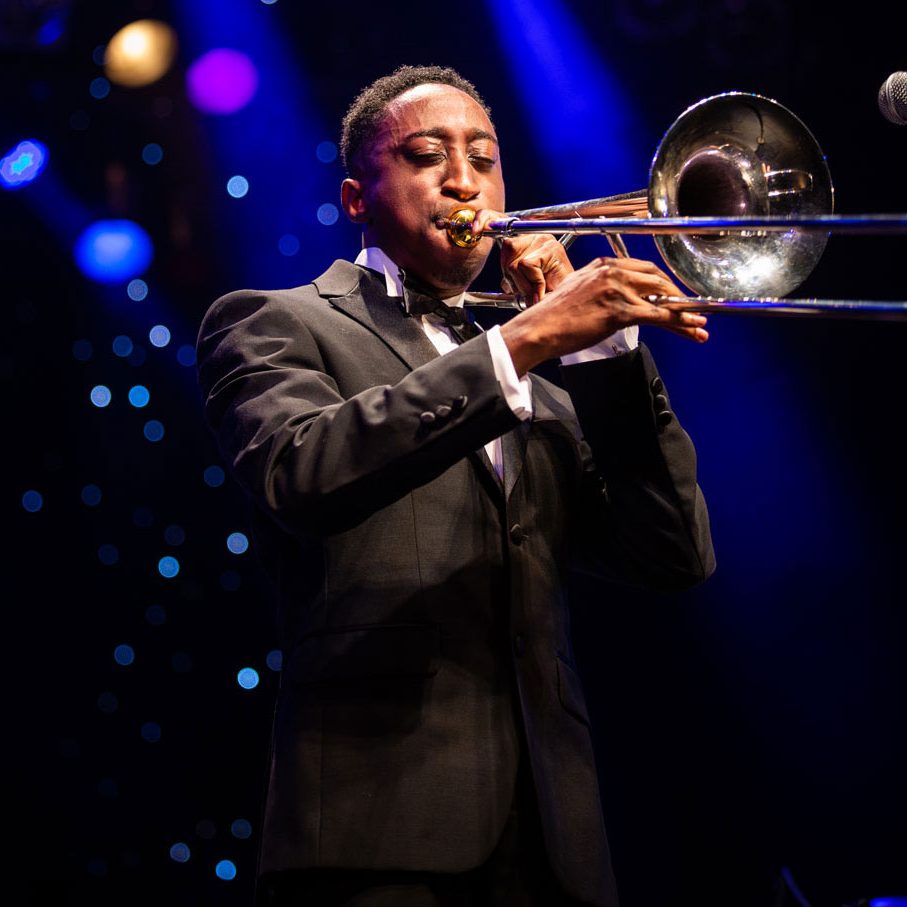 Performance
With the aim of cultivating a vibrant jazz community, Charleston Jazz presents an annual season of six performances featuring the Charleston Jazz Orchestra at the Charleston Music Hall, a four-day Charleston Jazz Festival, as well as a variety of smaller jazz ensembles throughout the year, including the Art of Jazz series at the Gibbes Museum of Art and Momentum.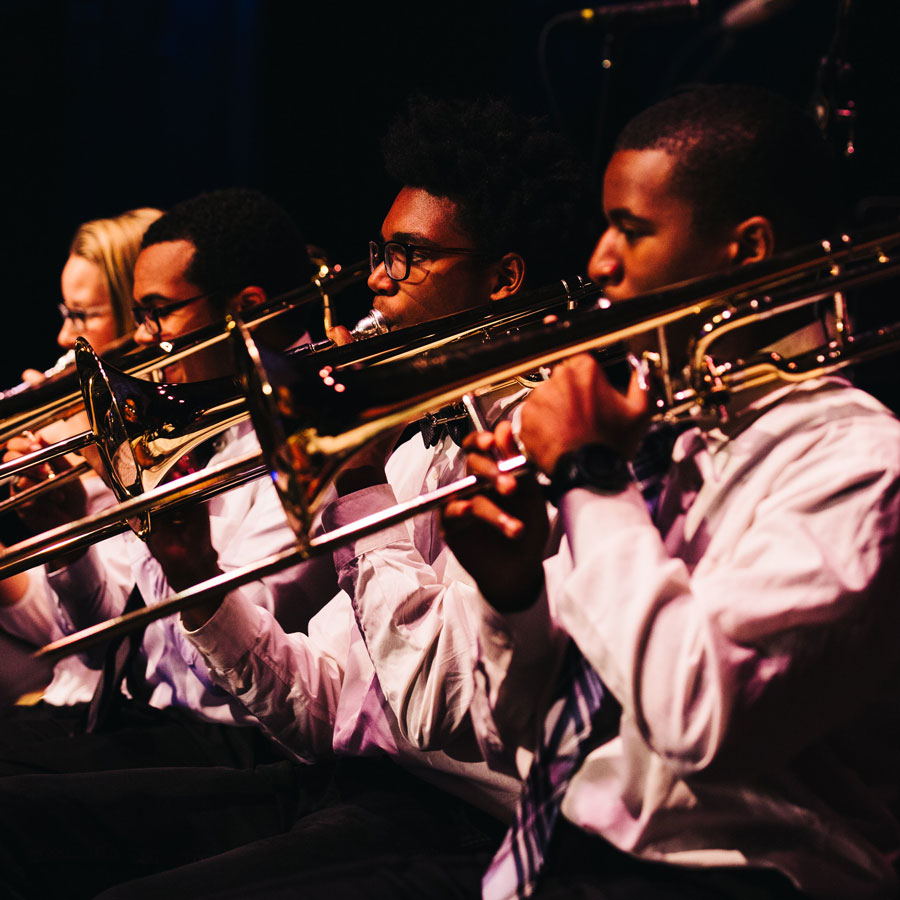 Education and Outreach
Inspired by the history of jazz in Charleston, including the famous Jenkins Orphanage Band, we opened the Charleston Jazz Academy in 2017 to broaden the love of jazz in future generations by making music education more accessible to students of all backgrounds. Our goal is to provide an accessible, inspiring, and supportive environment for our youth to thrive through the language of jazz. Our offerings include private lessons, combo and band classes, summer camps, and masterclasses taught by various jazz artists. Our scholarship program ensures that all have an opportunity to learn music and jazz. By providing equal access to jazz education, we foster a more inclusive and vibrant society enriched by the power of jazz. In partnership with public schools, we present various jazz education and outreach programs, including in-school performances, Jazz Day for Kids, Melodica program, and master classes.  Through our Jazz Pass program, we provide 1,000+ complimentary tickets a year to K-12 students to attend performances by the Charleston Jazz Orchestra and Charleston Jazz Festival.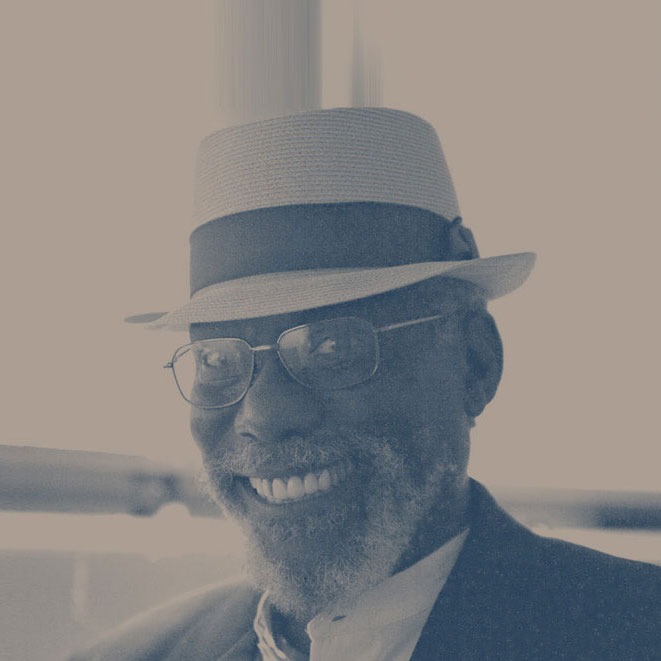 "What happened in Charleston, New Orleans, Memphis, Kansas City, Savannah and other cities not only illustrates the fact that jazz was born in America, their stories prove that America is built on the same principles as jazz. It's a kind of real-world metaphor. Jazz is democratic. Everyone can have something to say. It's diverse and inclusive. It's an experiment. There's never been anything like it before. It will always be a work in progress."
– Jack McCray, Co-Founder of Charleston Jazz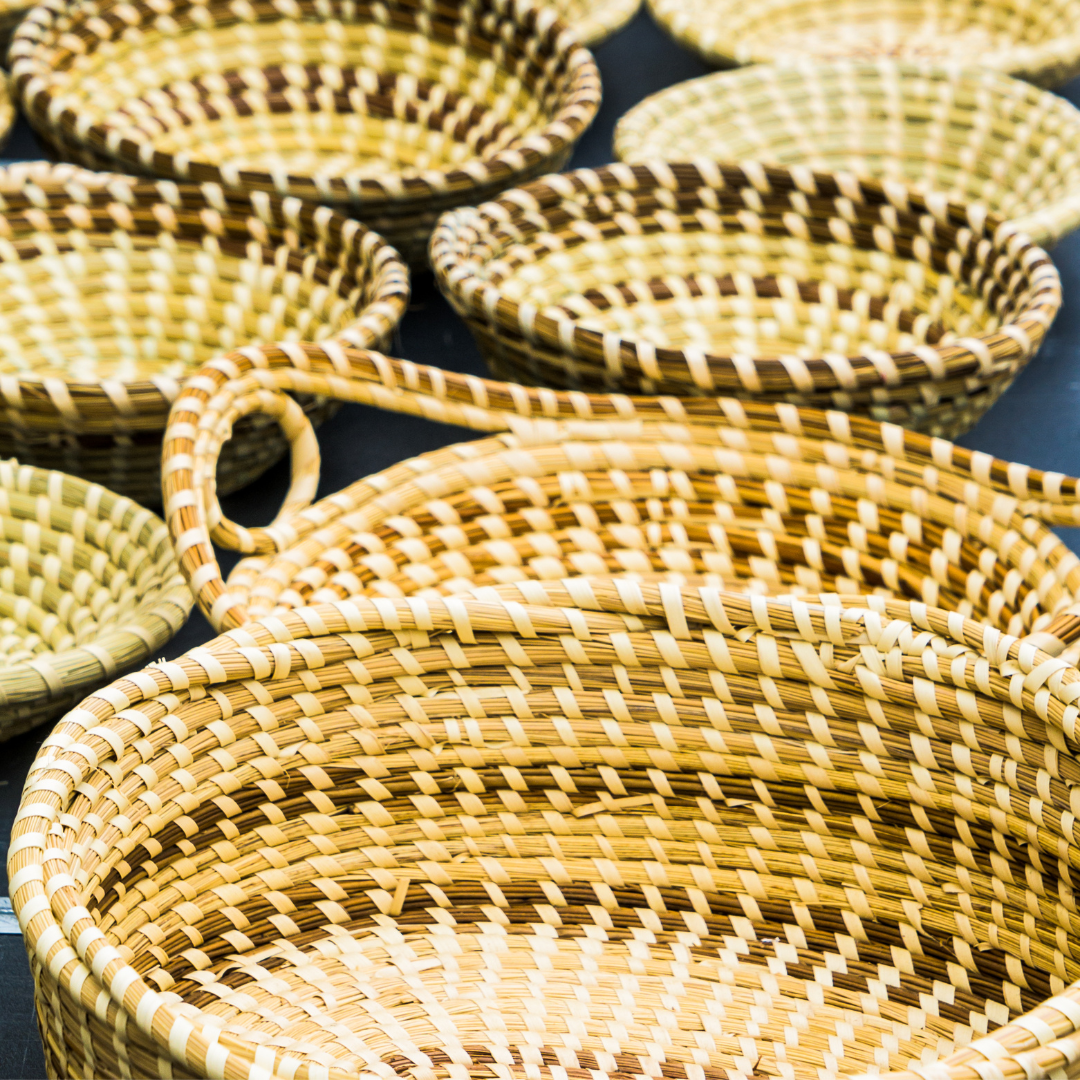 The Charleston Jazz logo draws inspiration from two distinct elements: the sweetgrass basket and the trumpet bell. The sweetgrass basket is an iconic symbol of the Gullah people, who have lived along the coastal regions of South Carolina and Georgia for centuries. The basket is known for its intricate weave and serves as a representation of the Gullah people's rich cultural heritage. Meanwhile, the trumpet is a staple instrument in jazz music. By incorporating these two elements into the logo, Charleston Jazz not only pays homage to the city's musical roots but also celebrates the diverse and vibrant culture of the Lowcountry.