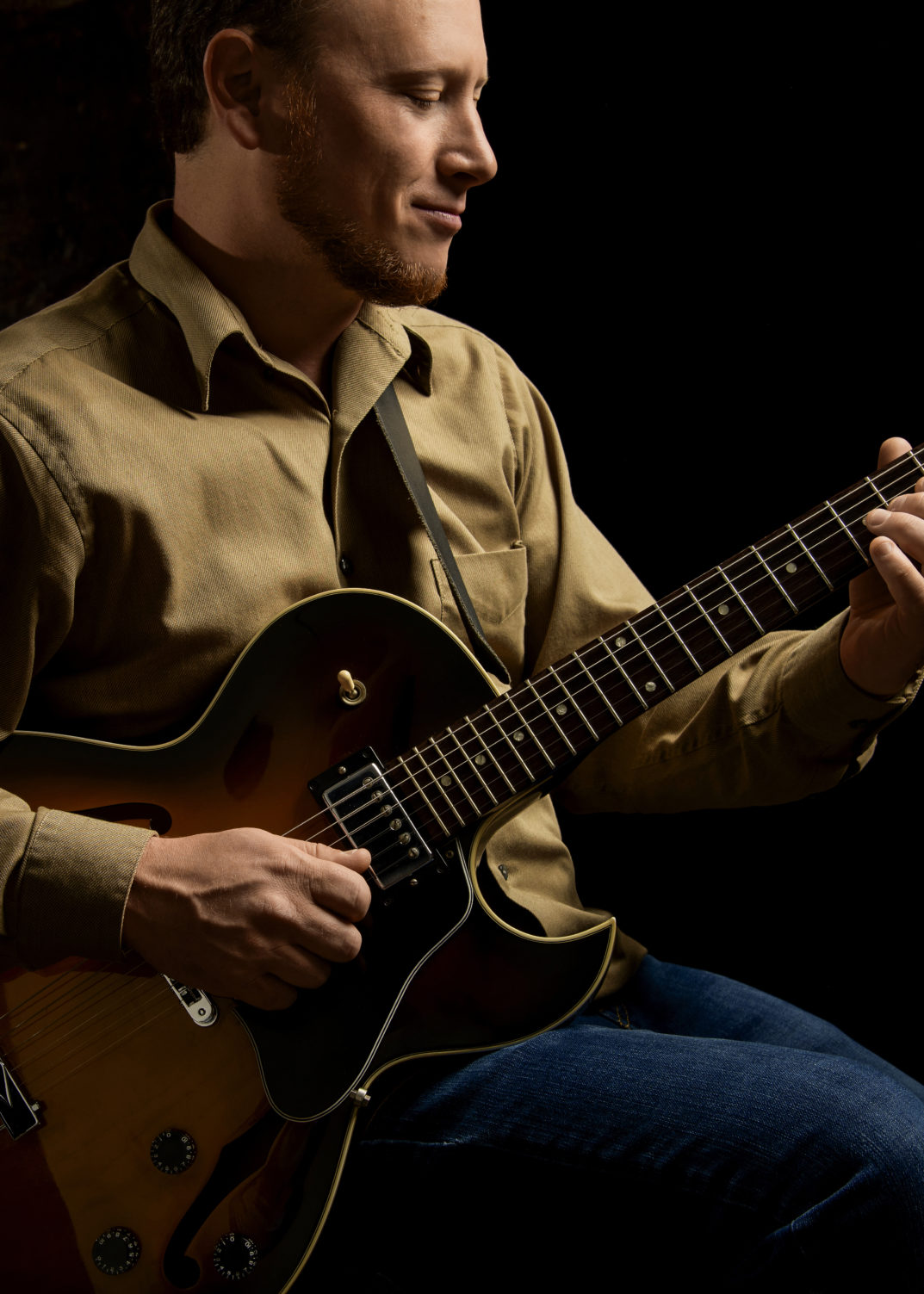 Tyler Ross was born and bred in Neenah, Wisconsin and credits his strong work ethic ("I'm happiest when I can get three solid hours of practice in a day") and devotion to music to his upbringing. "Wisconsin folks work harder and play harder than any culture I've been a part of."
Tyler took to guitar at age 12, and "as soon as I picked up the guitar, I was writing songs," jazz tunes, and the like. "I work at writing every day."
Inspired by dozens, including the Beatles, The Allman Brothers (specifically Dickey Betts) and Neil Young, Tyler first began performing guitar duos with his father; years later he worked taverns and clubs in Wisconsin "until 2am!"
His craft was honed at the University of Wisconsin-Stevens Point, and Western Illinois University, and beyond traditional guitar, he also plays the lap steel guitar, Rickenbacker bass guitar, and rock-n-roll drums.
As a member of the College of Charleston Jazz Faculty, Tyler Ross has between 15-20 guitar students – he teaches jazz combo, guitar ensemble and jazz repertoire class.
A few of Tyler's musical notes:
What's performance day like? "After the sound check, I stay downtown 'til the show and bum around King St. with trumpeter Kevin Hackler. We usually stop in to Pane e Vino down the street (where Kevin and I play every Friday) to show off our handsome tuxedos."
And how does he unwind the next day? "In the fall I look forward to watching the Packers on Sunday; in the spring, it's fishing out on the Stono River."Things you didn't know about Tyler:
He's an avid water skier;
He's currently building a recording studio in his home.
Check out the other members of The Charleston Jazz Orchestra HERE
Watch The Charleston Jazz Orchestra in action HERE