Thank you to all who attended performances during Season 14!  The Charleston Jazz Orchestra Season 14 featured guest artist Camille Thurman for an evening of jazz standards, the Buena Vista Legacy Band for a Cuban celebration and Sean Jones for a Miles Davis tribute. In addition, the Charleston Jazz Orchestra Season 14 lineup included Duke Ellington's New Orleans and Far East Suites, the music of Chick Corea and the Charleston Jazz tradition – Holiday Swing.
Check out our Season 15 performance lineup.  We hope to see you there!
Season 14 Virtual Tickets are still available – click the button below for details.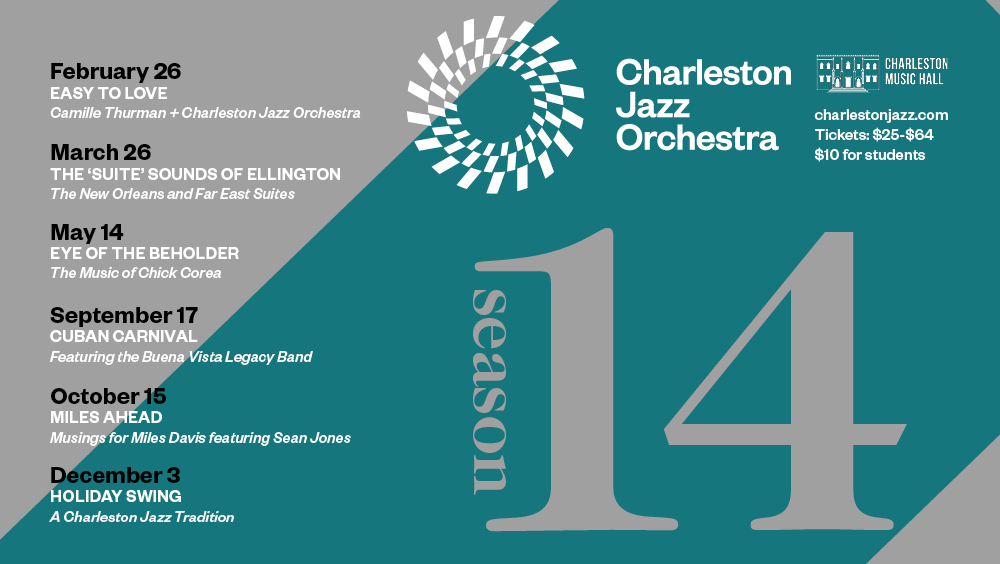 A Note from Robert Lewis about Charleston Jazz Orchestra Season 14
"I am extremely excited for Season 14! We've got a wonderful slate of shows lined up. First, we are bringing in some outstanding guest artists. Camille Thurman is a rising star in the jazz world, renowned for her incredible tenor saxophone playing, and equally praised for her singing. It is very rare to have such a strong double-threat, and we are proud to be able to showcase her so early in her career.
Later in the season, trumpet virtuoso Sean Jones will join us for a concert celebrating Miles Davis. Mr. Jones brings astonishing technique paired with sensitive musicality to everything he does, and it will be a joy to work with him on this material.
Sticking closer to home, we will be collaborating with Gino Castillo and his Buena Vista Legacy ensemble. This group adds world-class Cuban musicians to his fantastic locally-based rhythm section. Putting this group together with the CJO will be quite a party!
In another show, we will be celebrating the music and musicianship of Chick Corea. We will be inviting several amazing local pianists to join us in exploring Chick's repertoire of original compositions. And finally, the traditional ending to our season, Holiday Swing. Familiar holiday tunes done in fresh jazz styles, always a great time!"
-Robert Lewis, CJO Music Director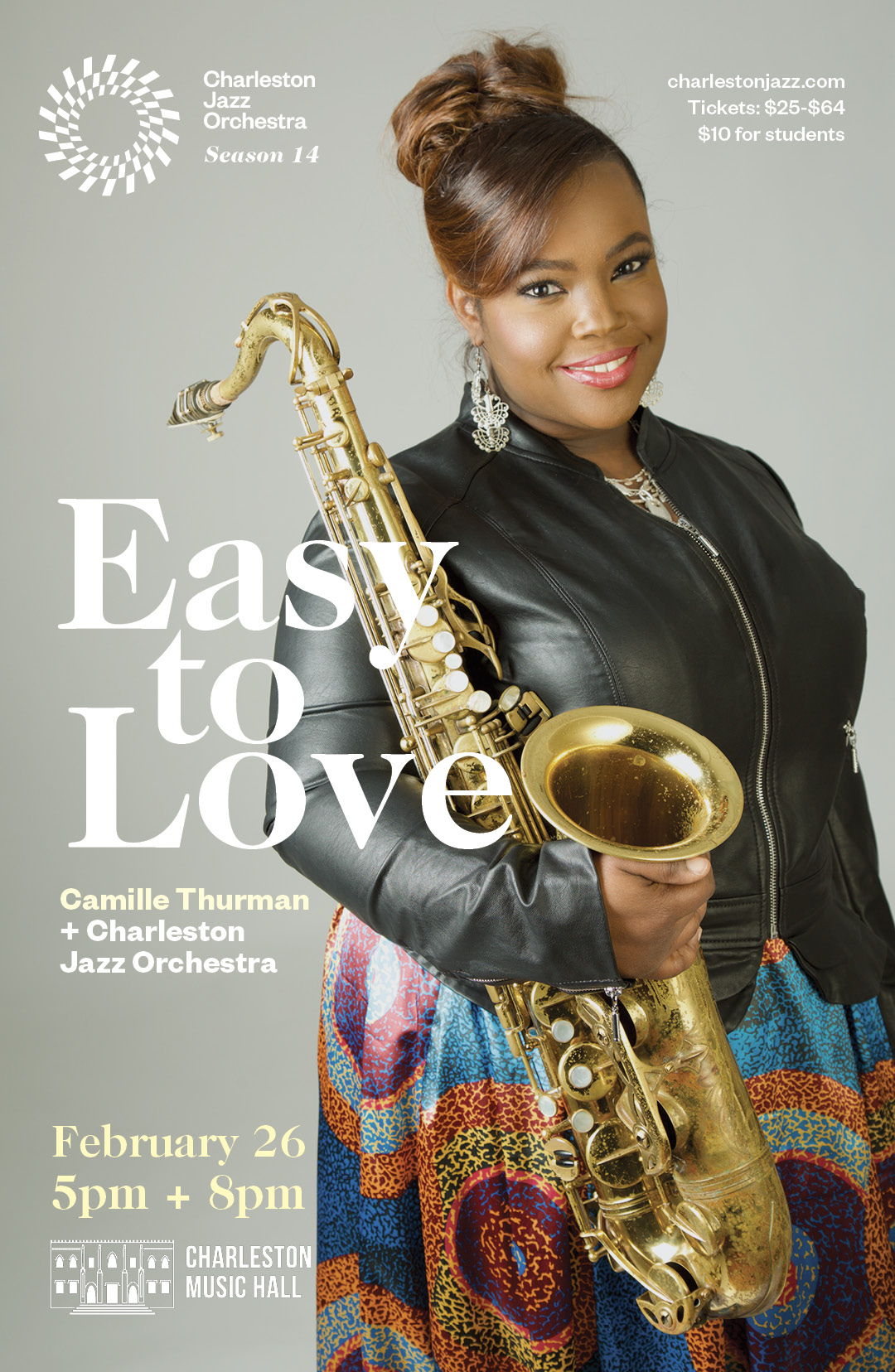 You will want to get the best seat in the house on February 26, 2022 to witness the rising jazz talent of Camille Thurman, as she brings her soulful and warm sound to Charleston for an evening of beautiful jazz!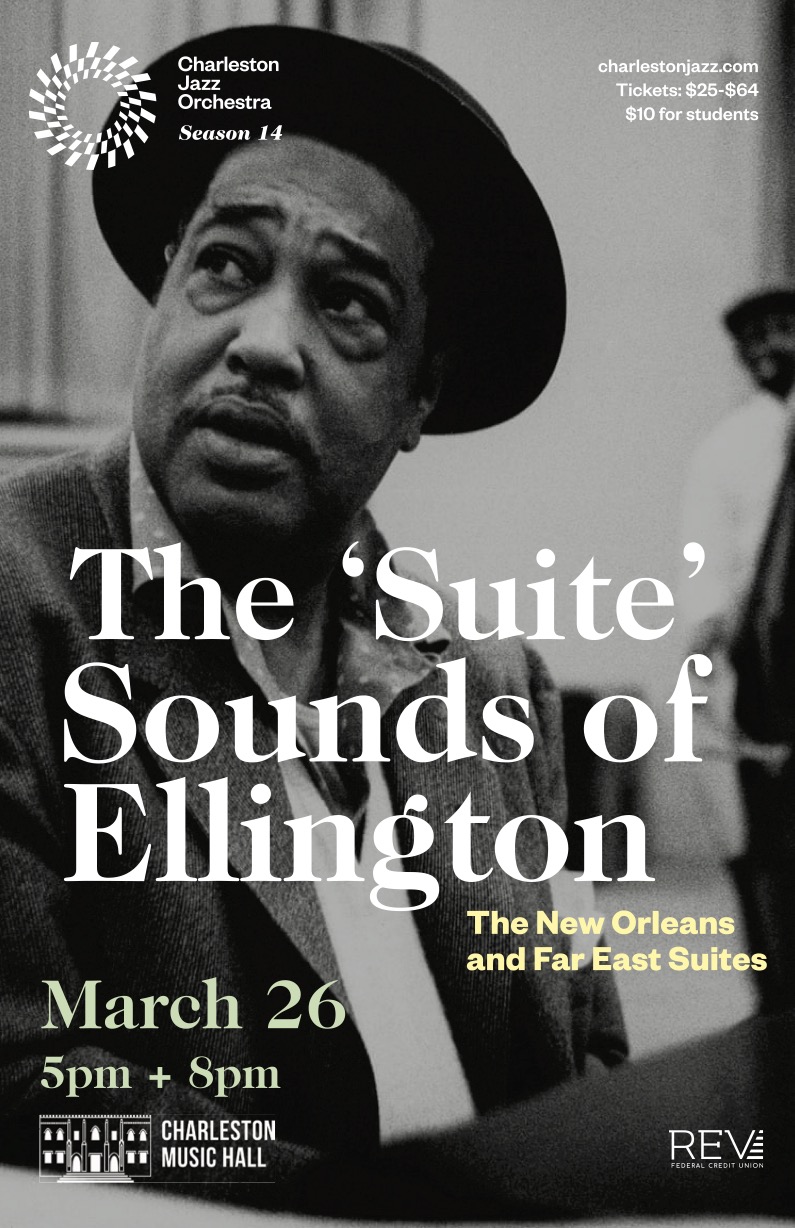 On March 26, 2022, your Charleston Jazz Orchestra will showcase two of the most memorable, vital and innovative suites from Ellington's late career – The New Orleans Suite and The Far East Suite.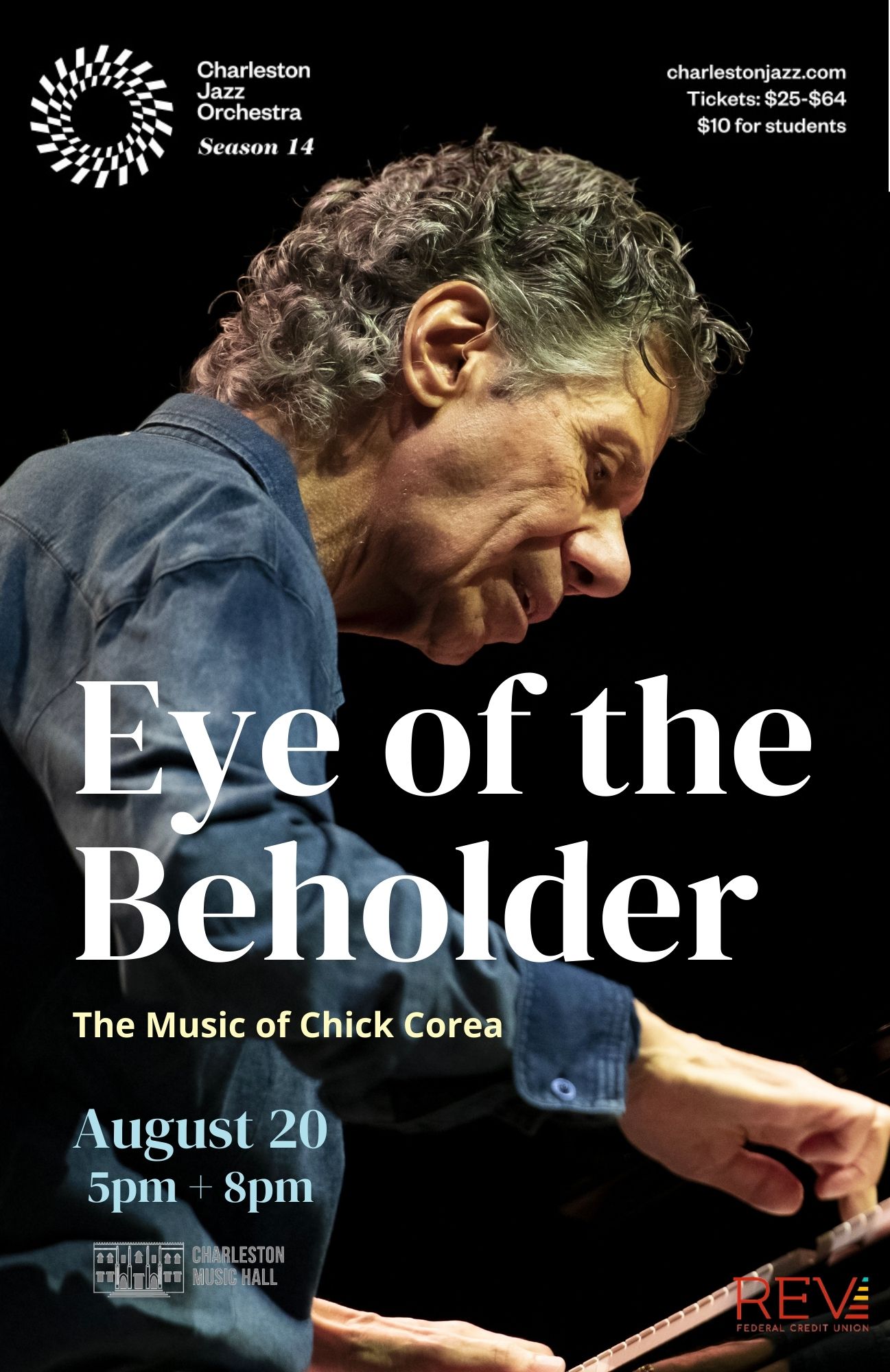 On August 20, 2022, several Charleston jazz pianists will have the freedom to create their own arrangements and perform them with your CJO, celebrating and honoring Chick Corea's many contributions to jazz.
On September 17, 2022, your CJO and the Buena Vista Legacy Band will honor the collaborative spirit of the original Buena Vista Social Club, creating a once in a lifetime experience at the Charleston Music Hall.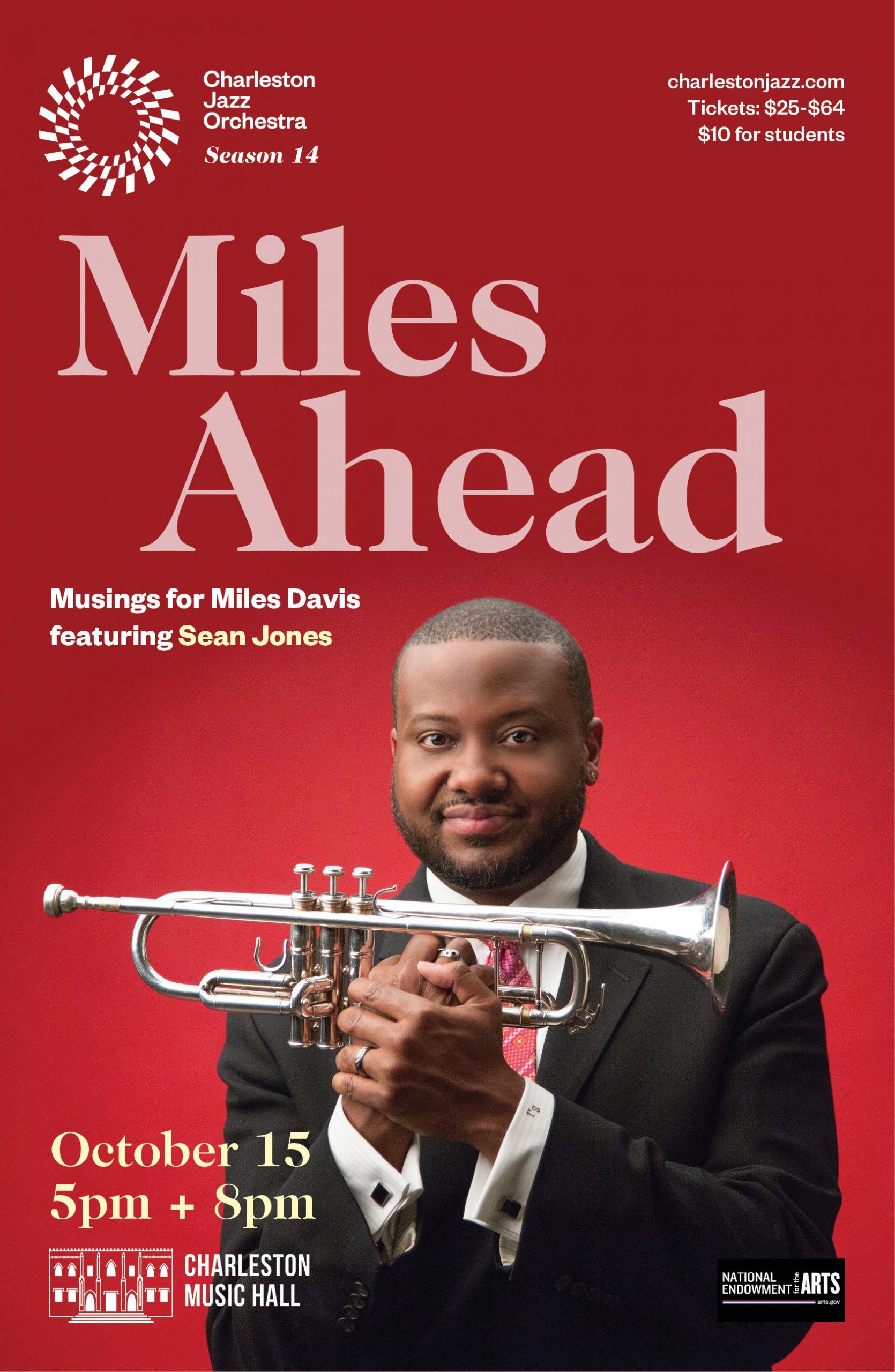 On October 15, 2022, your Charleston Jazz Orchestra welcomes trumpeter Sean Jones to the Charleston Music Hall stage to reflect on and guide the audience through the legacy of Miles Davis.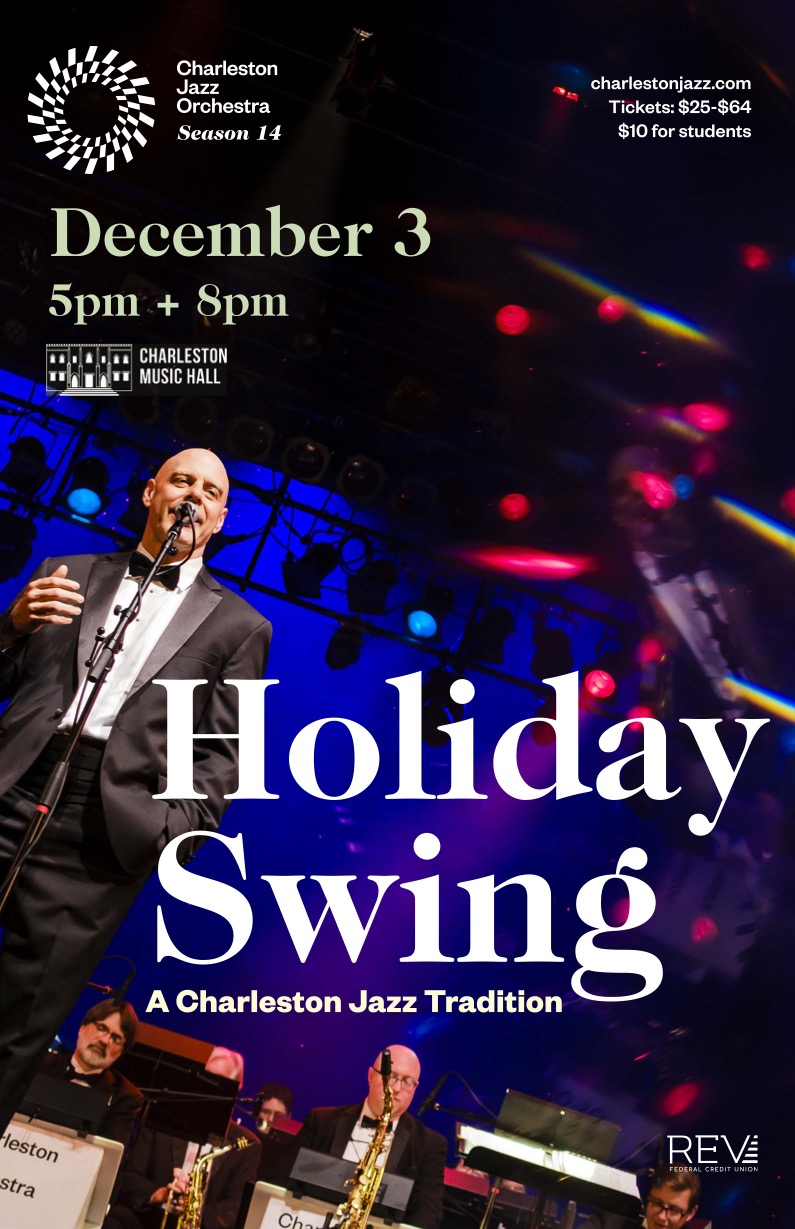 On December 3, 2022, gather together with your friends and family at the Charleston Music Hall as your CJO will swing you into the holiday spirit with big band arrangements of winter classics and holiday favorites!