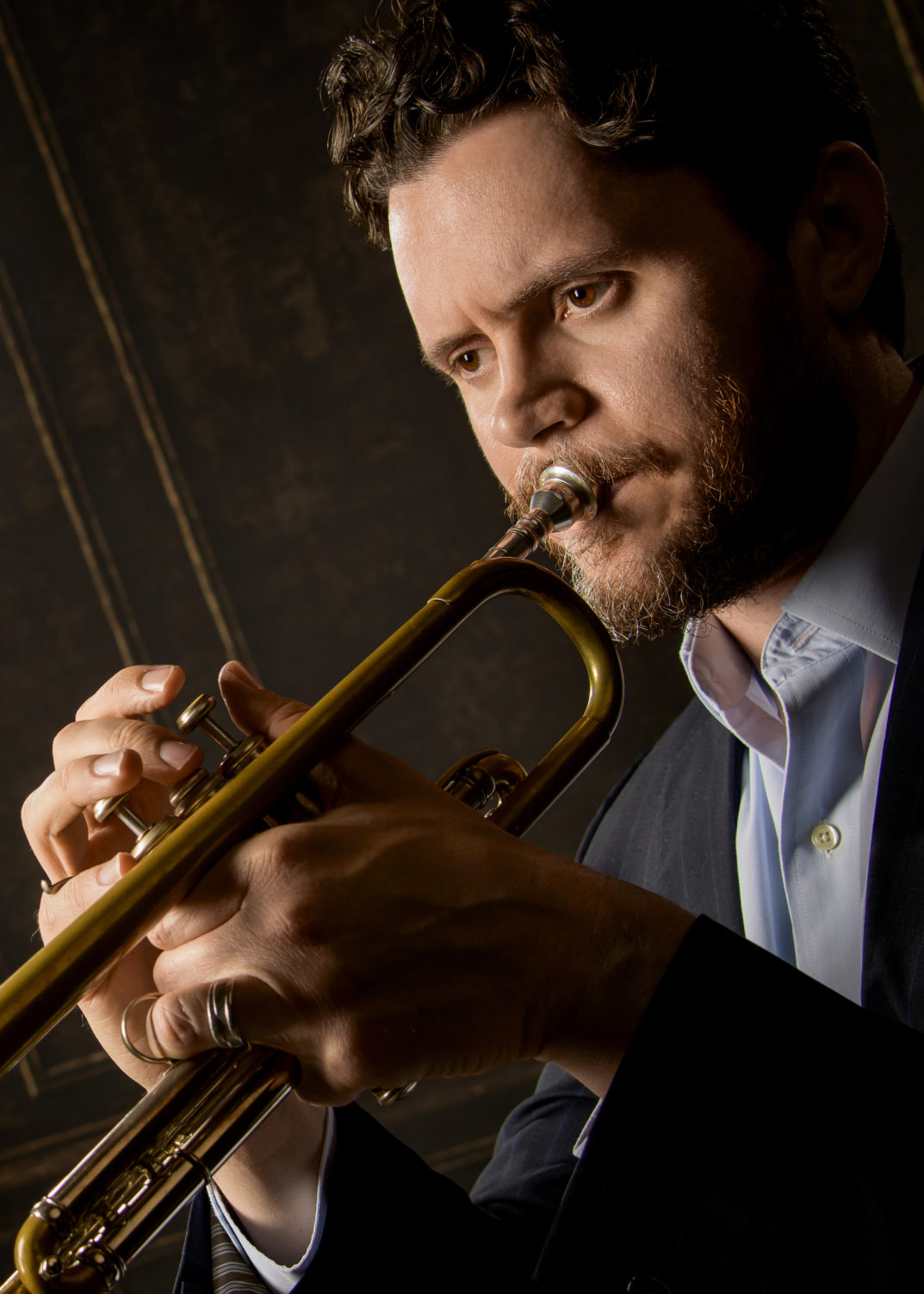 Matt White was predestined to become a trumpet player. His parents were musicians, and his trumpet-playing father filled the family's Tampa, Fla., home with music.
At age 9, Matt began studying music and soon after that he participated in his first concert. Since then he has emerged as a composer, performer and music educator.
Matt has recorded three albums of original tunes, The Super Villain Jazz Band, Worlds Wide and The Trumpet, all available at his website, mattwhitejazz.com. Two of his albums received four-star reviews in Downbeat and made the Best of the Year issues.
Trumpeter, Composer and Educator, Dr. Matthew White, is currently Chair of Jazz Studies at the University of South Carolina in Columbia, South Carolina. He is a 2019 Guggenheim Fellow in Music Composition.
Matt White mentors his students with the hope "they'll use music as way to build their problem-solving (skills) and creativity," he said. He encourages his students to use time efficiently, work the fundamentals while nurturing what makes them unique.
As a performer Matt is always reaching daily for the next level in the evolving universe of jazz. "I just want to get a little better each day." The line-up of groups Matt has performed with includes Rihanna, Paul Anka, the Tommy Dorsey Orchestra to The Mavericks.
Each day jazz is evolving, he said. "Anything that features improvisation is an organic, living thing because it is connected to a moment. For me, it's not important to question whether it's evolved enough, but to think is it authentic for the people creating it, and are they trying to present the music in the best way possible."
Matt is not picky when it comes to jazz. He prefers anything "that is done with a high level of musicality and integrity and improvisation is a component of it."
A few of Matt White's musical notes:
Matt once played in a band called "Here Come the Mummies." He wore a mummy outfit and could only grunt while in costume.
Matt also plays the piano.
During the drive back to his Pawleys Island home following a CJO concert Matt reflects on the day and listens to music or a podcast.
Matt earned his undergraduate degree from the University of North Florida and a master's and doctorate in music from the University of Miami.
Check out the other members of The Charleston Jazz Orchestra HERE
Watch The Charleston Jazz Orchestra in action HERE