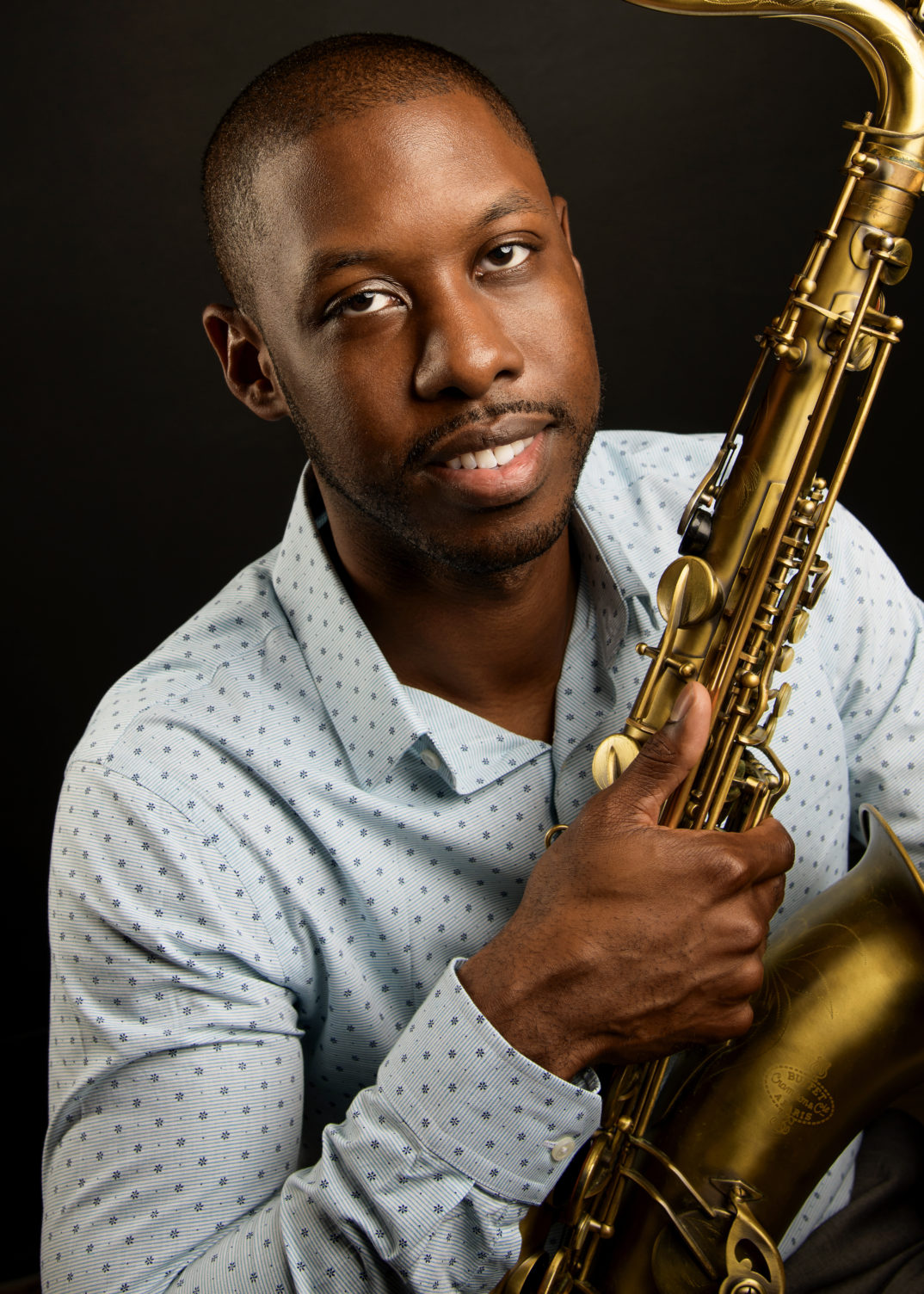 Saxophonist Kevin Patton reached two milestones in recent years. He graduations from College of Charleston in 2014 and joined the Charleston Jazz Orchestra in 2019. Both are worthy of applause, yet he remains humble knowing each achievement marks only the beginning of his journey as a professional musician and music educator.
"I've always looked up to this great organization," said the North Charleston resident. "Being able to join and perform for the first time was awesome. Also graduating from college was memorable in the fact that I finally made it to the end of my academic journey."
Off stage, Kevin leads music theory classes for middle and high school students at Allegro Charter School of Music in Charleston.
Kevin picked up the saxophone as an Oakbrook Middle School sixth-grader. Two years later, he joined the jazz band. By college he was playing jazz and gospel music. He's proficient with tenor sax, clarinet and flute. He also plays the alto saxophone and piano.
His first full-length jazz album, titled "Full Authority," was released in 2015. It's on iTunes and on CD. He performed with Demetrius Doctor on piano, Brett Belanger on bass and Brandon Brooks on drums.
Kevin plays weekly at his church, World Overcomers Ministries. With a busy church-performance and teaching schedule he manages to practice at least two hours daily on his saxophone and transcriptions.
Although he is in the prelude of his musical career, Kevin has reached a level of tonal nirvana, a point in which his instrument is a mental extension of his creative nature. It's achieved, he explained, "after years and years of playing. My thoughts naturally flow through the sax."
A few of Kevin's musical notes:
At age seven, Kevin arrived in the Holy City following brief stops with his family in Virginia and Rock Hill, where he was born.
By age 11, his ears were open to jazz. When he was a twelfth-grader, he was the first-chair tenor saxophonist in the All-State Jazz Band. At that point, he was committed to becoming a professional musician.
Advice to aspiring musicians: "In music there is usually not a set path. You have to grind and make things happen. Listen to various styles of music. Never feel like you've arrived. There's always something to work on."
The future of jazz: "Jazz is evolving through the influence and mergence of hip hop and pop. Jazz will evolve as long as people continue to create new originals."