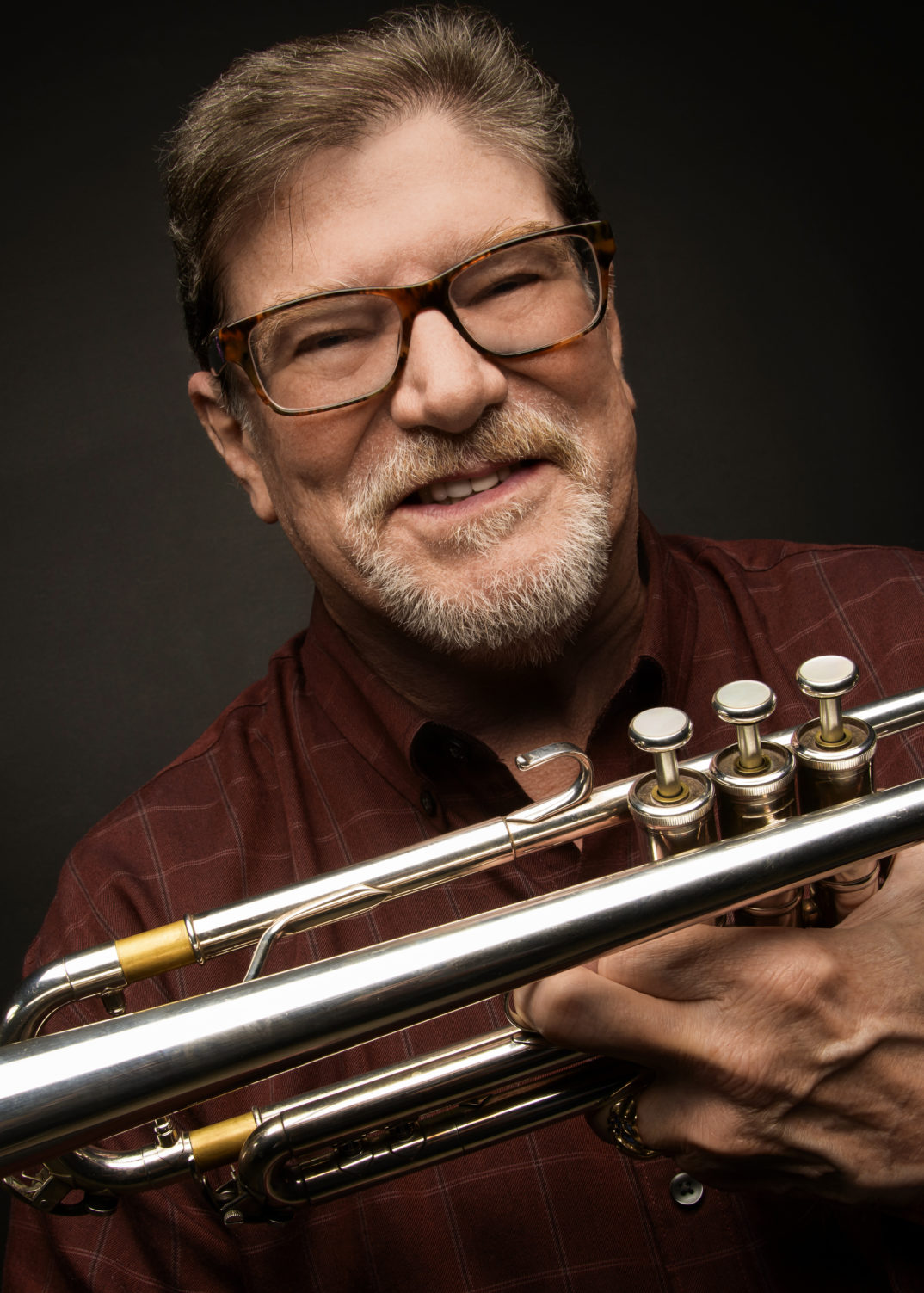 Chuck's musical resume is a walk down memory lane – Chuck Dalton has performed with Frank Sinatra and Elton John, Tony Bennett and Sammy Davis Jr., the Temptations and Four Tops. It's a stunning tour. Chuck's trumpet has played alongside Doc Severinsen (for three months!), Stevie Wonder, Cher, Roberta Flack, Wayne Newton, Lena Horne, Glen Campbell, Josh Groban, LeeAnn Rimes … and the list goes on (Bobby Vinton, Debbie Reynolds, Joan Rivers, Charo, Vic Damone, Little Anthony and the Imperials).
Born and bred in Hopkinsville, Kentucky, Chuck has been deeply influenced by the gospel and soul music native to rural Kentucky ("I can hear both in my playing"). His career took flight after his junior year at the University of Kentucky (where he earned a Bachelor of Applied Music) when he joined a touring company with the Broadway Musical "Hair."
Two years later Chuck Dalton returned to Lexington, KY, joined the Lexington Symphony, then headed next to Seattle before settling in Las Vegas where, for 20 years, he was first trumpet at the hotel house orchestras of the Desert Inn, Tropicana and Stardust hotels.
Now breathing Charleston air for a dozen years ("Charleston is a wonderful place"), Chuck works regularly with the Jennifer & Brad Moranz Productions, co-leads the party band 17 SOUTH and subs as trumpet for the Charleston Symphony's pop concerts. He also plays with touring Broadway shows at Charleston's Performing Arts Center.
A few of Chuck's musical notes:
He wrote jingles for a living in the mid-70s.
He enjoys listening to Hard Bop, Bop Dixieland and Funk and Big Band.
He makes his living playing trumpet: "I love music. I personally think that's the real key to being motivated to practice. If you love music enough, it's not so much work to practice."
When not practicing (an hour a day, but 2.5-4 hours/day leading up to a gig), he enjoys playing with his dog Ricky, reading history and watching good movies.
Check out the other members of The Charleston Jazz Orchestra HERE
Watch The Charleston Jazz Orchestra in action HERE