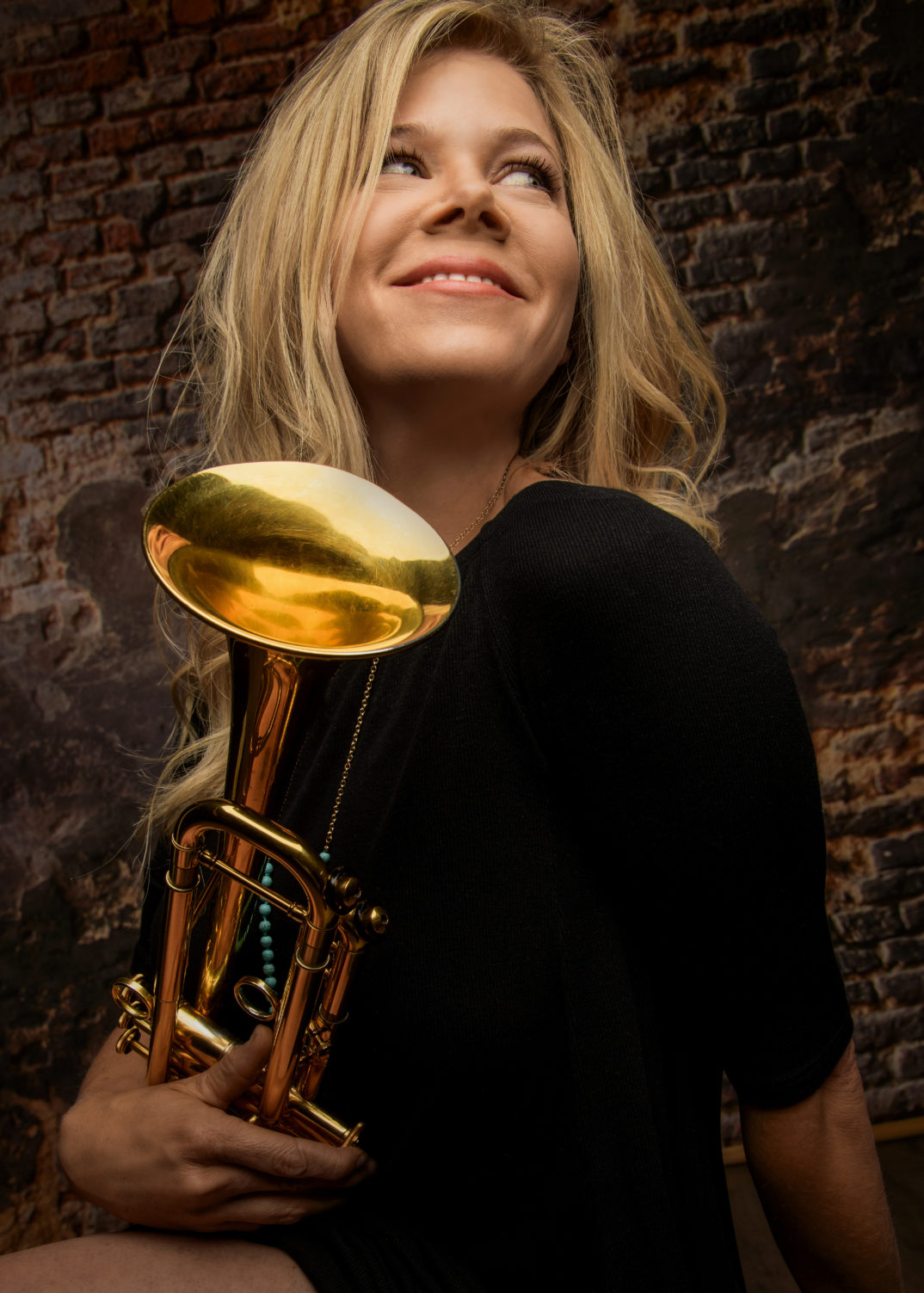 Her music has been heard around the world. Cameron Handel toured with the Broadway hit, "Blast!" for 8 years. During that extraordinary period, she worked her way up to a featured soloist. She then toured 47 different countries as Michael Bolton's trumpet player. She also worked her way up in that organization, and ended up playing an extended solo with piano onstage while MB did a quick change. Said Cameron: "It helped me grow immensely as a performer!"
A Charleston native, Cameron Handel attended Laing Middle, Wando High, the University of Georgia and the College of Charleston. Over the years she's performed with Adele, Bolton, Seal, Kenny G, Smoky Robinson, Davy Jones, Orianthi, Ruben Studdard, Dave Mason, Wycliffe Gordon and Arturo Sandoval as a teen with the Honor Band of America.
Classically trained, Cameron began learning jazz late in her career (she compares it to learning mandarin, explaining: "I still have a long way to go before I'd consider myself fluent. . . . I'm looking forward to the day I can carry on an incredibly elaborate and confident conversation"). She's been inspired by Louis Armstrong, Wynton Marsalis, Trombone Shorty, Clark Terry and Blue Mitchell.
When she's not up on stage, or caring for her young children ("I practiced a lot more before I had two babies in two years!"), Cameron's giving lessons at local middle schools (Laing, Cario and Moultrie) and Wando High. And who's the band director at Wando? Her husband, a percussionist, who's also the drummer in her New Orleans Funk band – Cameron & the Saltwater Brass.
A few of Cameron's musical notes:
Aside from trumpet and flugelhorn, she's played the piccolo trumpet and the ukulele. Asked how it feels when she plays music, Cameron said, simply: "Free."
When it comes to jazz, she loves "easy, laid back New Orleans style!"
Cameron enjoys surfing, yoga and spending time outdoors and she can dance! She was a backup dancer when she worked with Michael Bolton.
Check out the other members of The Charleston Jazz Orchestra HERE
Watch The Charleston Jazz Orchestra in action HERE