Art of Jazz: Abdiel Iriarte Experiment
June 21 @ 6:00 PM

-

7:00 PM

EDT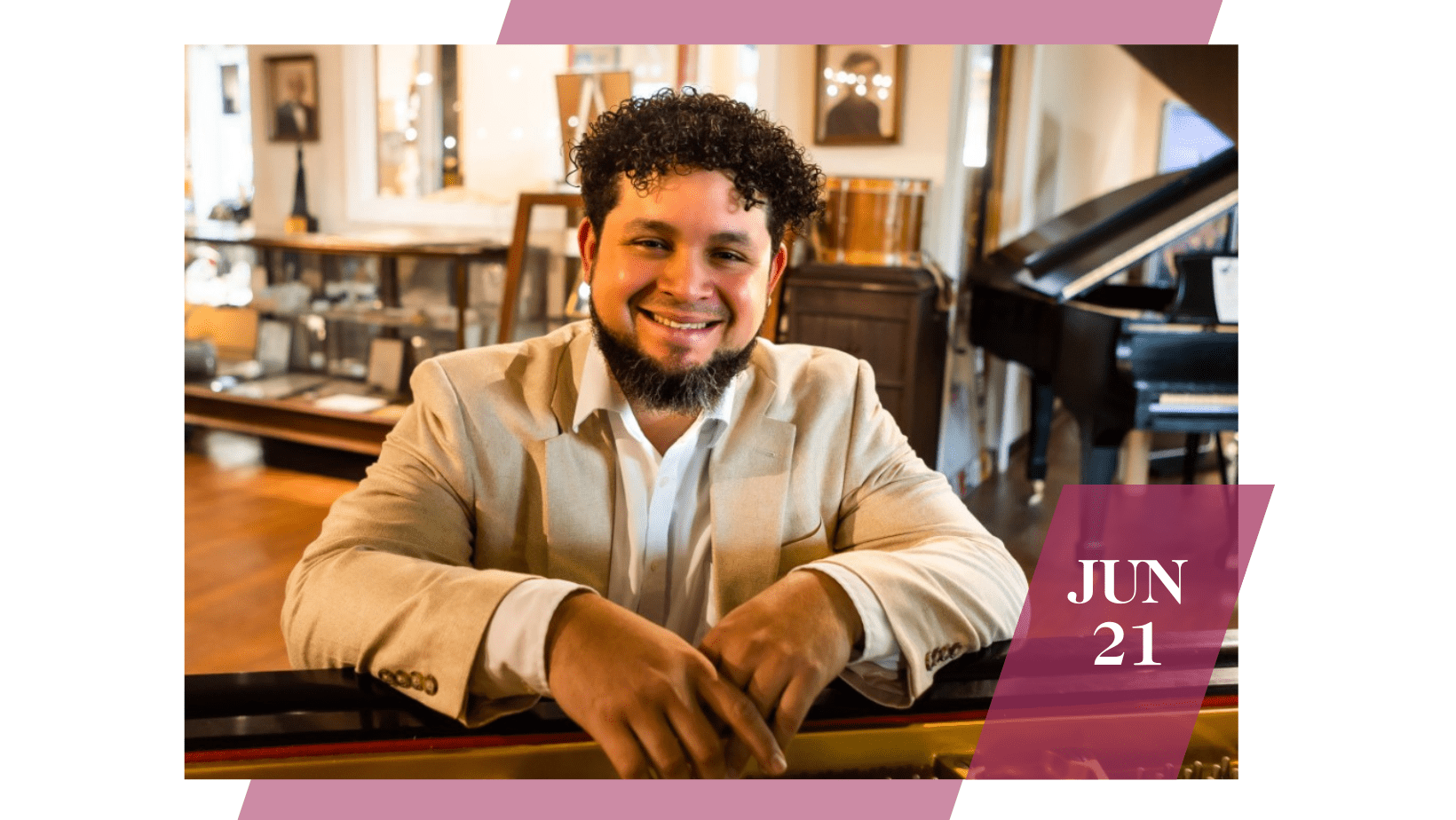 The Art of Jazz Series is one of Charleston Jazz's most popular annual programs presented in partnership with the Gibbes Museum of Art.  Celebrated local musicians compose original works inspired by the art on display at the museum.  This program is made possible by the generous support of Monster Music & Movies.
The Abdiel Iriarte Experiment will headline the Art of Jazz Series on Wednesday, June 21st. Iriarte is a talented Venezuelan pianist who resides in Charleston, South Carolina. Known for his captivating performances and fiery Latin and Afro-Cuban style, Iriarte has composed a series of original songs inspired by the works of Damian Stamer, a cutting-edge artist who leverages the power of AI technology in his pieces. Iriarte's passionate performance combined with Stamer's unparalleled creations will provide audiences with a once-in-a-lifetime, immersive experience.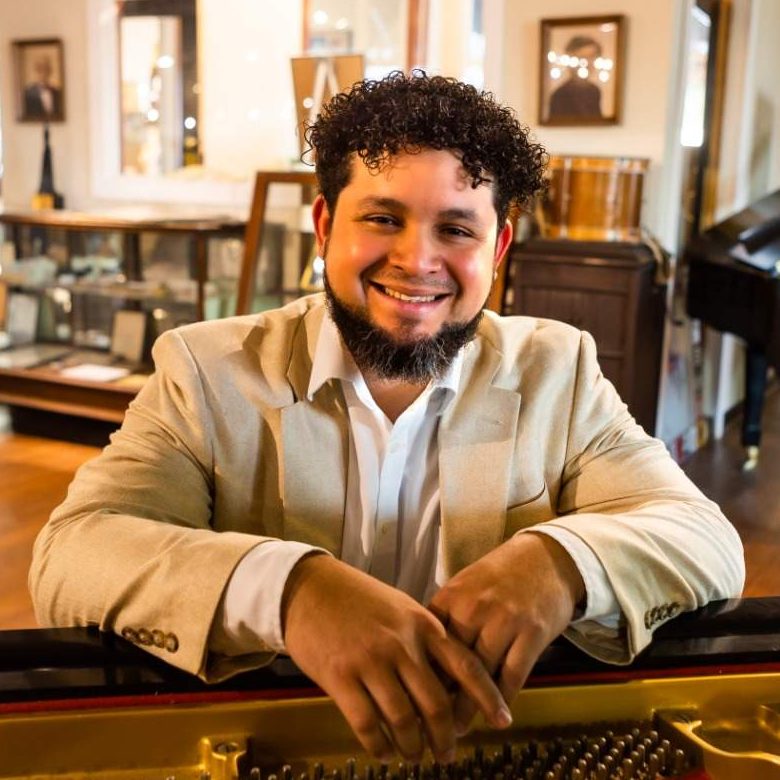 Abdiel Iriarte
Abdiel leads a hard-driving trio that combines the sound of Afro-Venezuelan-Cuban rhythms with a taste of modern jazz. Originally from Valencia, Venezuela, Abdiel Iriarte now calls Charleston home. Through original compositions and creative sound design with keyboards and various electronic instruments, Iriarte and his group bring lots of 'fire and passion' to the Art of Jazz series!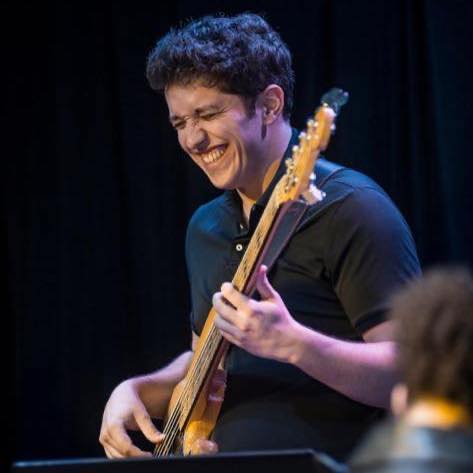 Timothy Khayat
Born in Grenoble, France, Khayat now calls Charleston home and is known as one of the leading bassists in the Lowcountry.  Timothy studied jazz at the College of Charleston and music technology and production at Coastal Carolina University.  He also serves as music director for Coastal Community Church in Charleston.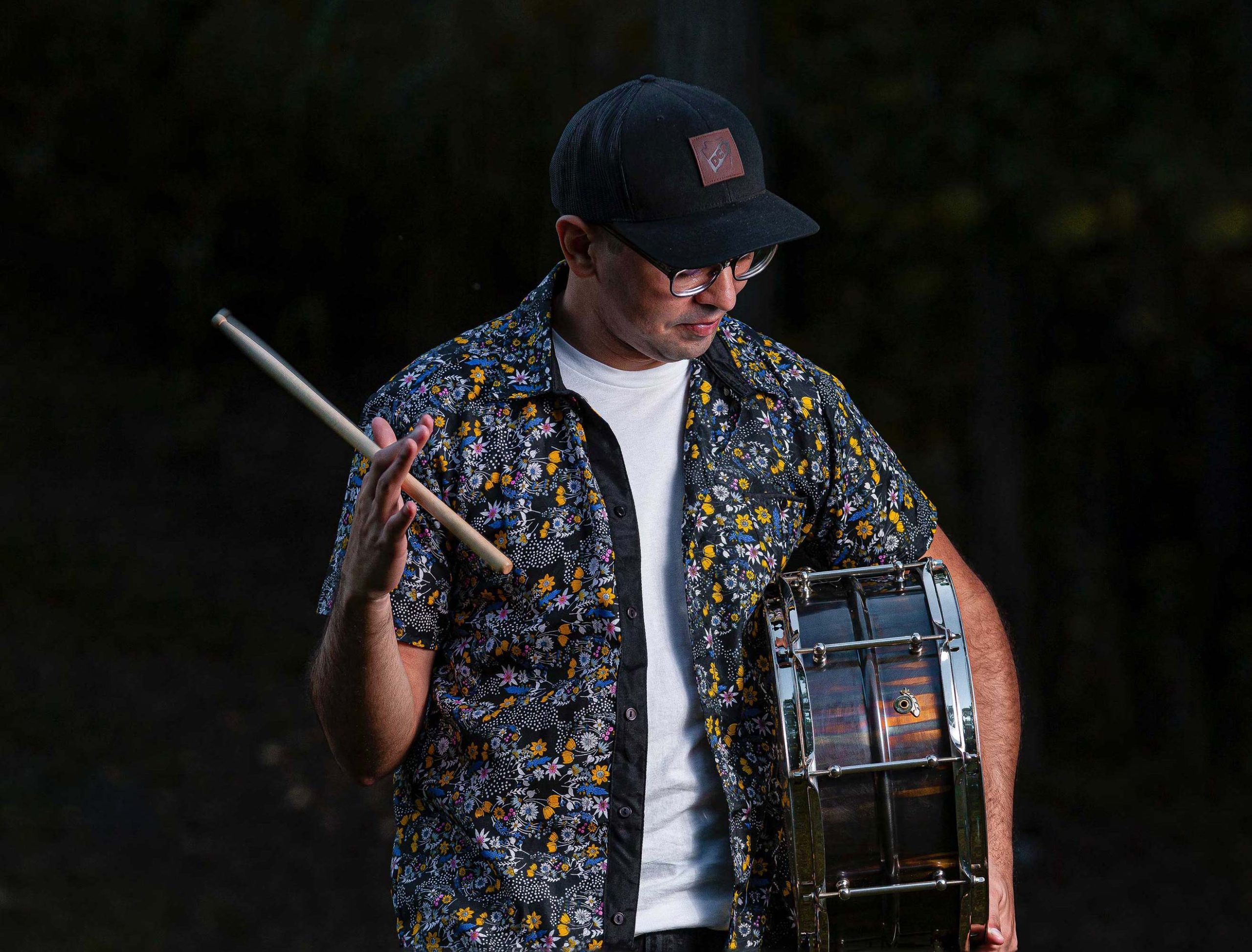 Gabriel Fuenmayor
Born and raised in Valencia, Venezuela, Gabriel Fuenmayor is in high demand as a session drummer for recordings.  He has performed with with artists such as Pedro Eustache, Pablo Gil, Juan Cristobal Moreno, Carmelo Medina, Road Jazz Band and more. He is signed to the prestigious Bosphorus Cymbals as well as Joyful Noise Drum Co.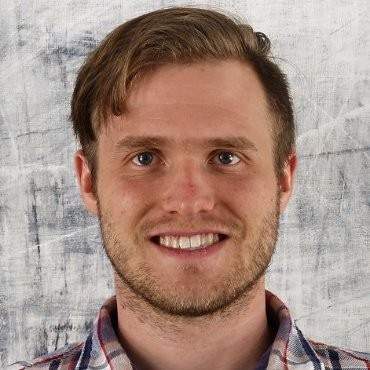 Damian Stamer
The Ruminations exhibit at the Gibbes Museum is a captivating display of his artistic talent and vision. The exhibit features a collection of his paintings that explore the relationship between nature and human intervention. In his Collaborations series, Stamer collaborated with cutting-edge artificial intelligence (AI) technology.
"Ruminations presents new oil paintings that depict the passage of time in the rural South. Stamer seeks to capture the impermanence of life by returning to his childhood landscape – fields littered with crumbling barns and abandoned buildings. "His heavily layered surfaces blur the line between abstraction and representation as they seek to express the solemn beauty of the old and overlooked. Stamer's work considers the intersection of past and present, and how new technologies and modes of expression influence traditional approaches to painting." 
– Gibbes Museum of Art Press Release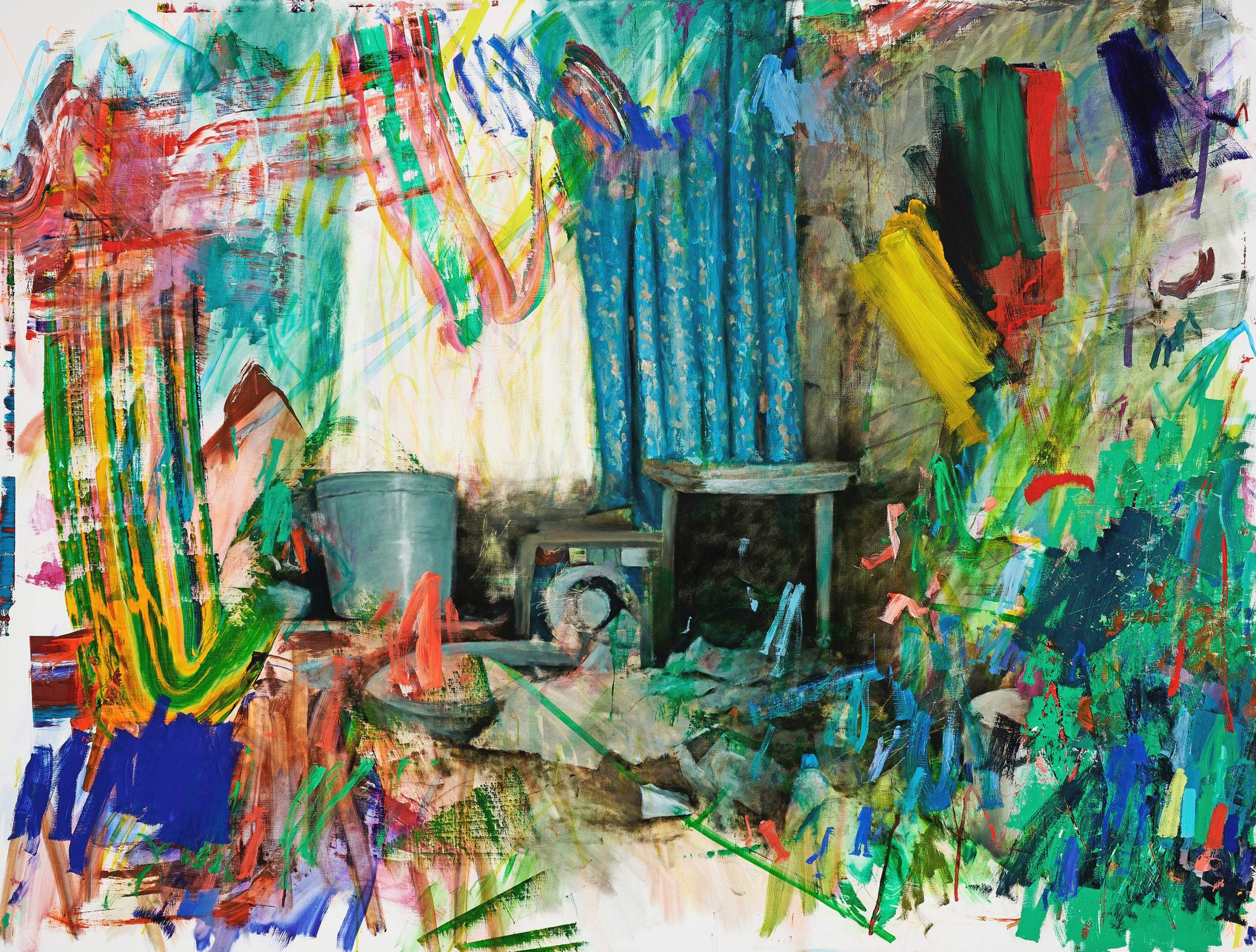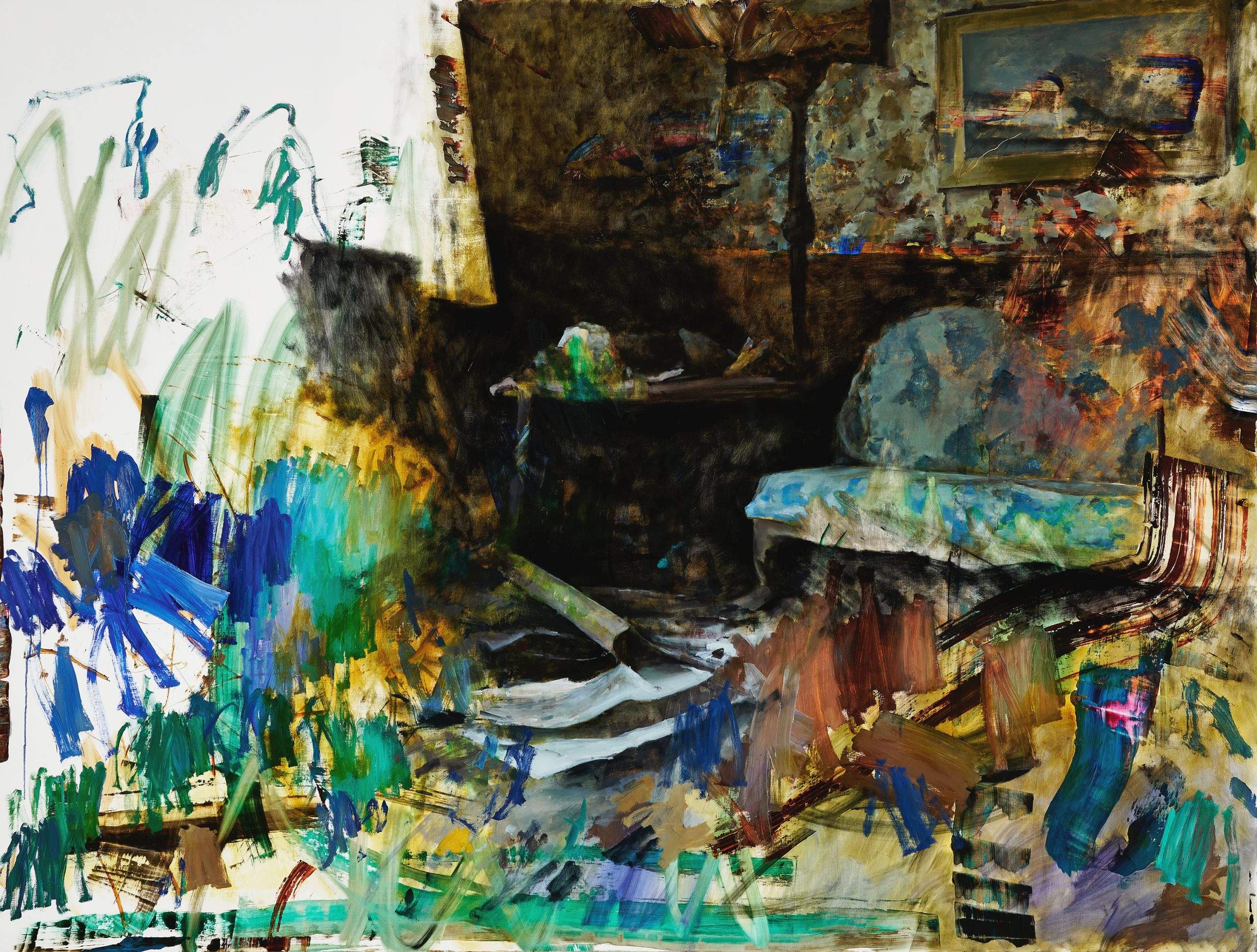 PHOTO: Damian Stamer Collaboration 1: My photographic memory of the inside of an abandoned old rural house in North Carolina filled with junk, low angle, hoarder Renaissance blue drapery Vermeer mildew white wall rusty metal cans living room, 2023 oil on panel 72x 95 inches DS 216. Image used by permission.
PHOTO: Damian Stamer Collaboration 2: My photographic memory of the living room of an abandoned rural North Carolina house filled with junk. Objects littered on the floor. Dirty blue renaissance fabric, dramatic chiaroscuro lighting., 2023 oil on panel 72x 95 inches DS 217.  Image used by permission.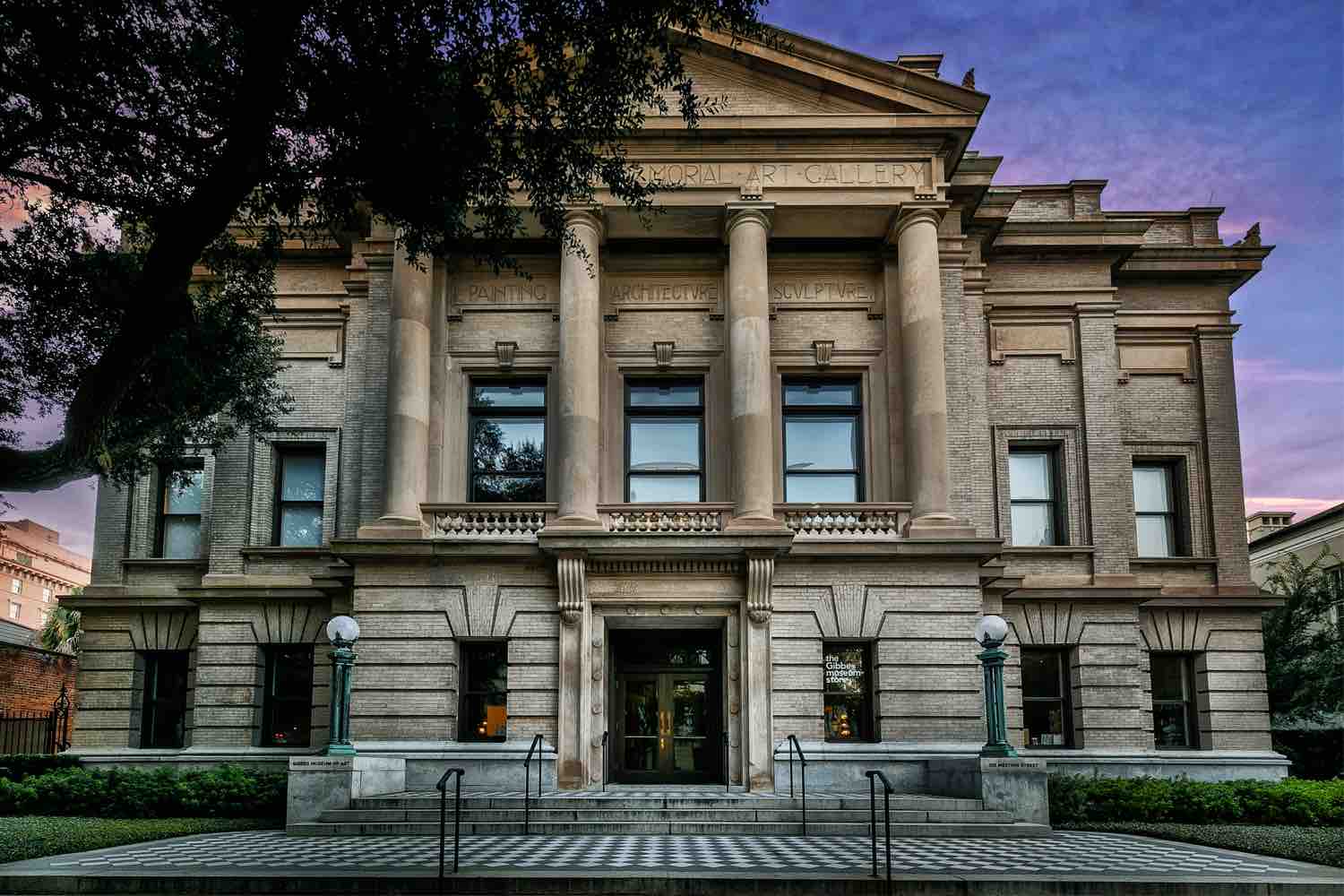 The Gibbes Museum of Art is a must-visit destination for art lovers in Charleston, South Carolina. The museum boasts an impressive collection of American art, with a focus on Southern art and artists. Visitors can admire works by luminaries such as Henrietta Johnston, Edward Hopper, and William H. Johnson. In addition to its permanent collection, the museum hosts a variety of rotating exhibits, lectures, and events, providing plenty of opportunities to learn and engage with the art world. The building itself is a work of art, with a stunning Beaux-Arts façade and a modern interior that seamlessly blends old and new.