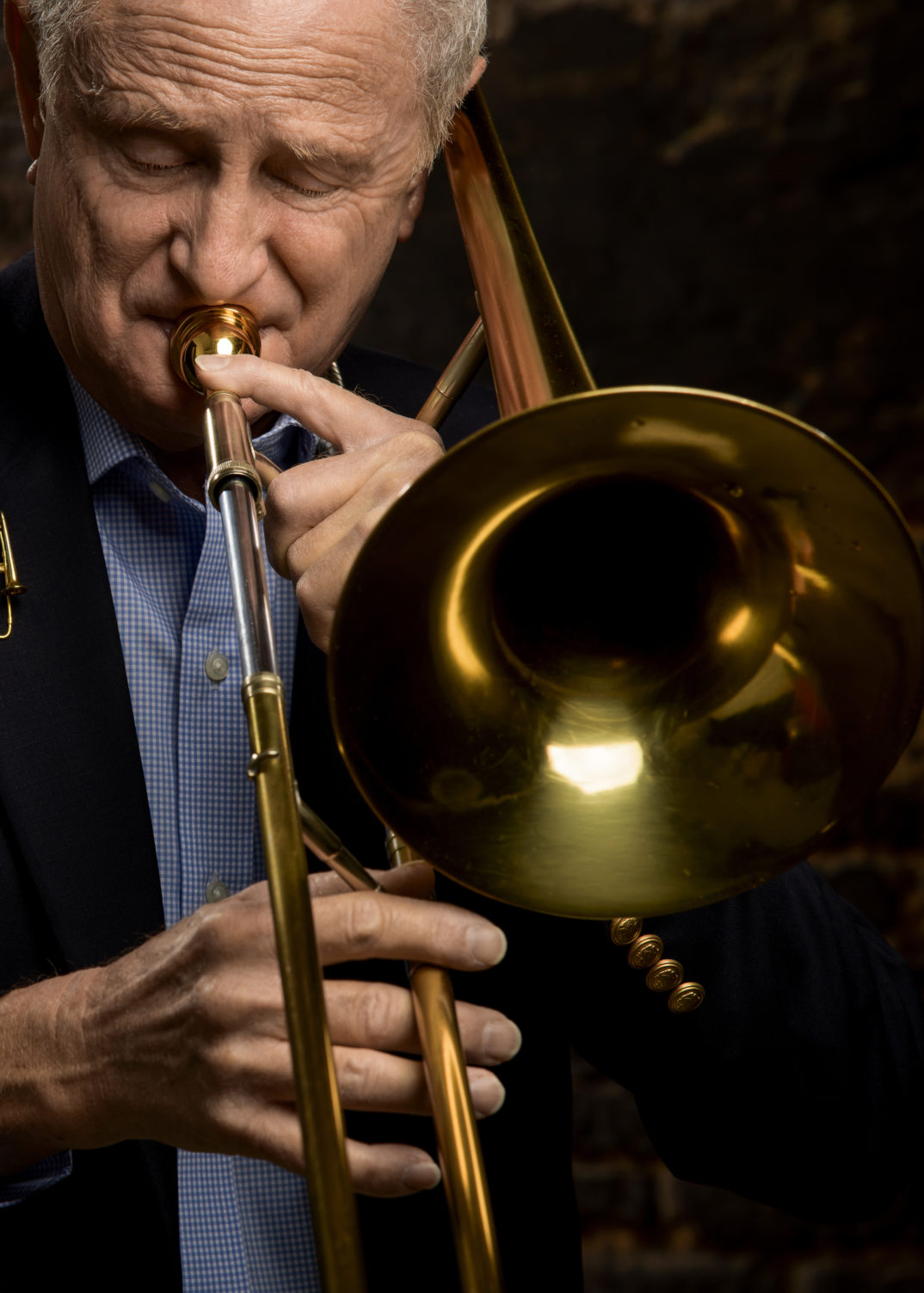 Ken Foberg has some interesting tales to tell:
Breakfast with Frank Sinatra at 3 in the afternoon.
One liners with Don Rickles in Biloxi, Mississippi.
A conversation with Duke Ellington on the composition of Mood Indigo.
Ken's musical footprint is broad, and wide, and historic. Ken Foberg has performed with the greats of all time: Frank Sinatra, Ray Charles, Henry Mancini, The Glenn Miller Band, Kenny Rogers, The Boston Pops, the Platters. And he's crossed paths with the likes of Fred Astaire, Johnny Mathis, John Wayne, Shirley Jones, Wayne Newton, Joan Rivers, Robert Mitchum, Henry Mancini, Mel Brooks, Dom Deluise, Madeline Kahn and the Rat Pack.
Born and raised in Everett, Massachusetts (he currently lives in North Charleston), Ken Foberg fell in love with the trombone after watching Glenn Miller's movie "Sun Valley Serenade." He studied at Berklee College of Music in Boston where he touched shoulders with jazz legends, including Duke Ellington, Bill Basie, Bill Evans, Oscar Peterson, Buddy Rich, Phil Wilson, Bill Chase, Paul Fontaine, Jimmy Mosier, Thad Jones, Mel Lewis, and more.
Passionate about teaching – he works with students at local schools and offers private lessons at home for lower brass – Ken also spends his time building. Over the years he's restored nearly 200 homes from California to Colorado to Louisiana to Charleston (he built a music studio in his friend's home in Los Angeles).
A few of Ken's musical notes:
"Playing music energizes my soul," says Ken, "it makes me feel invigorated. It makes me happy!"
With jazz music, he most enjoys big band, small groups and Latin jazz;
His goal is to practice 2-4 hours a day;
He loves to make people laugh; and
His current goals: "Strengthen my playing in technical areas, improve my improvisational skills and learn doodle tonguing!"
Check out the other members of The Charleston Jazz Orchestra HERE
Watch The Charleston Jazz Orchestra in action HERE