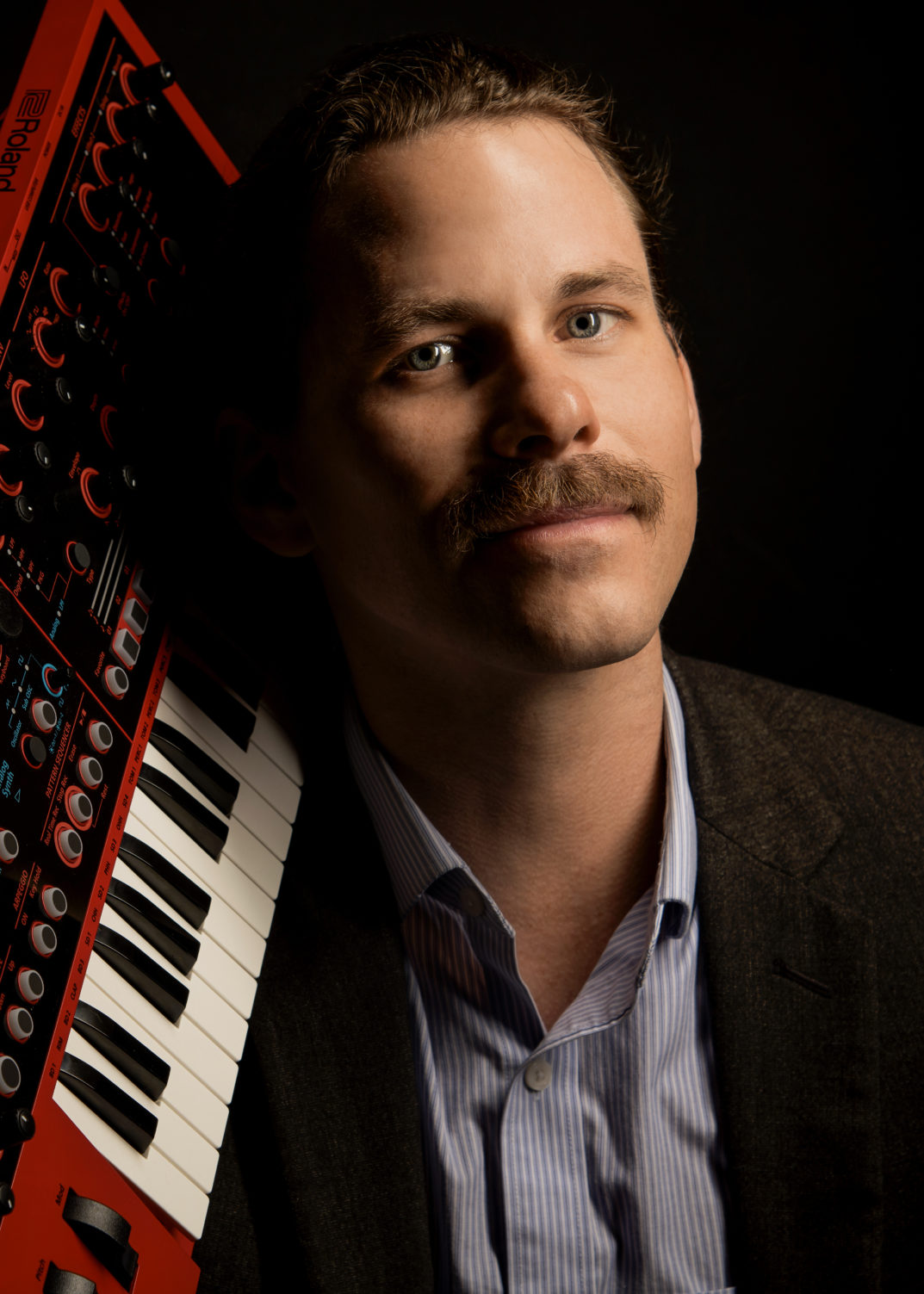 If you're ever roaming the streets on concert night, and spot a man in a tux, skateboarding at top speed to the Charleston Music Hall, well then, you've probably just seen CJO pianist Gerald Gregory ("quite a sight," admits Gerald).
Born in Roanoke, Virginia, Gerald grew up listening to the likes of Erroll Garner and Oscar Peterson ("I felt like they were magicians. I'm a big fan of magic so I wanted to figure out what was going on"). At home with piano and keyboard, Gerald has also played the saxophone, electric bass and Amazonian decorative wooden flute.
Gerald Gregory has performed with some of the greats here in Charleston, as well as the Brooklyn Philharmonic, Erykah Badu and NAS, Darius Rucker, Jeff Sipe, Kebbi Williams, John Ellis and Diane Schuur. Gerald also studied under both Randy Hurt in Roanoke, and Tommy Gill at the College of Charleston.
Of late, he's fallen in love with piano trio style jazz (Bill Evans, Keith Jarrett, Brad Meldhau, etc.) and plays in a free improv trio with Mike Quinn on sax and Ron Wiltrout on drums. "It's the most exciting, scary and at times transcendent music I play currently on a regular basis." He's also working with Robert Lewis and his wife, Jill Terhaar Lewis in a group called The In-Between.
Some of Gerald's musical notes:
He enjoys skateboarding, painting, comedy, cooking as forms of art, doing card tricks, going to the gym, making people laugh, reading, watching a good movie, cooking homemade pizza.
Embarrassing moments: he once fell off stage backwards mid-performance!
How does he feel when playing music? "I feel relaxed and grateful mostly."
Check out the other members of The Charleston Jazz Orchestra HERE
Watch The Charleston Jazz Orchestra in action HERE