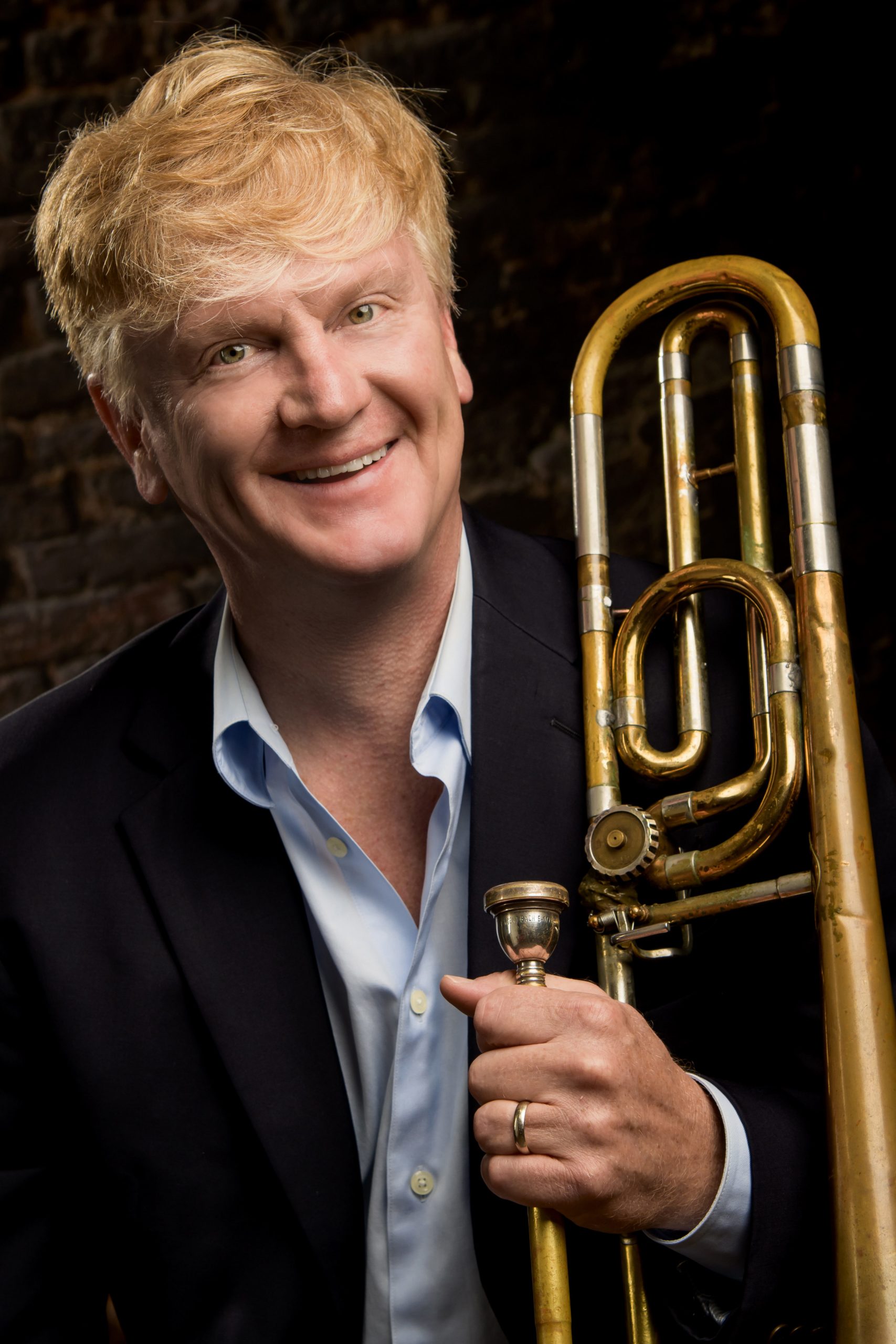 Stephen's musical awakening came early, piano lessons at the age of five, his first musical performance at the tender age of six. Stephen Spaulding grew up surrounded by music – his parents met in a choir, his older siblings all took piano and he followed suit – learning piano, then guitar, then trombone.
Hailing from Long Island, NY, and currently living in West Ashley, Stephen Spaulding studied music at Florida State University and was inspired by the great Jim Pankow, trombone player and composer best known as a founding member of the rock band Chicago (among other songs, Pankow wrote "Make Me Smile"). When Stephen isn't performing with the Charleston Jazz Orchestra, or teaching (35-40 lessons a week), he serves as the Assistant Band Director at Moultrie Middle School.
Looking back on his storied career, Stephen says he "always recalls fondly the experience of performing in outdoor music festivals for thousands."
Stephen Spaulding's greatest achievements?
"Being able to find the most amazing woman in the world to marry me is a very close second;" and
"My two daughters are definitely third. Music stuff comes after."A few of Stephen's musical notes:
A personal highlight: "Having an average of at least 10 students in the All-Star bands per year."
His advice to aspiring musicians: "Breathe and count!"
And what's next: he'd "love to do a symphony gig at some point."
Check out the other members of The Charleston Jazz Orchestra HERE
Watch The Charleston Jazz Orchestra in action HERE