Keepin' Jazz Alive: 2022 Charleston Jazz Gala
October 14, 2022 @ 6:30 PM

-

9:30 PM

EDT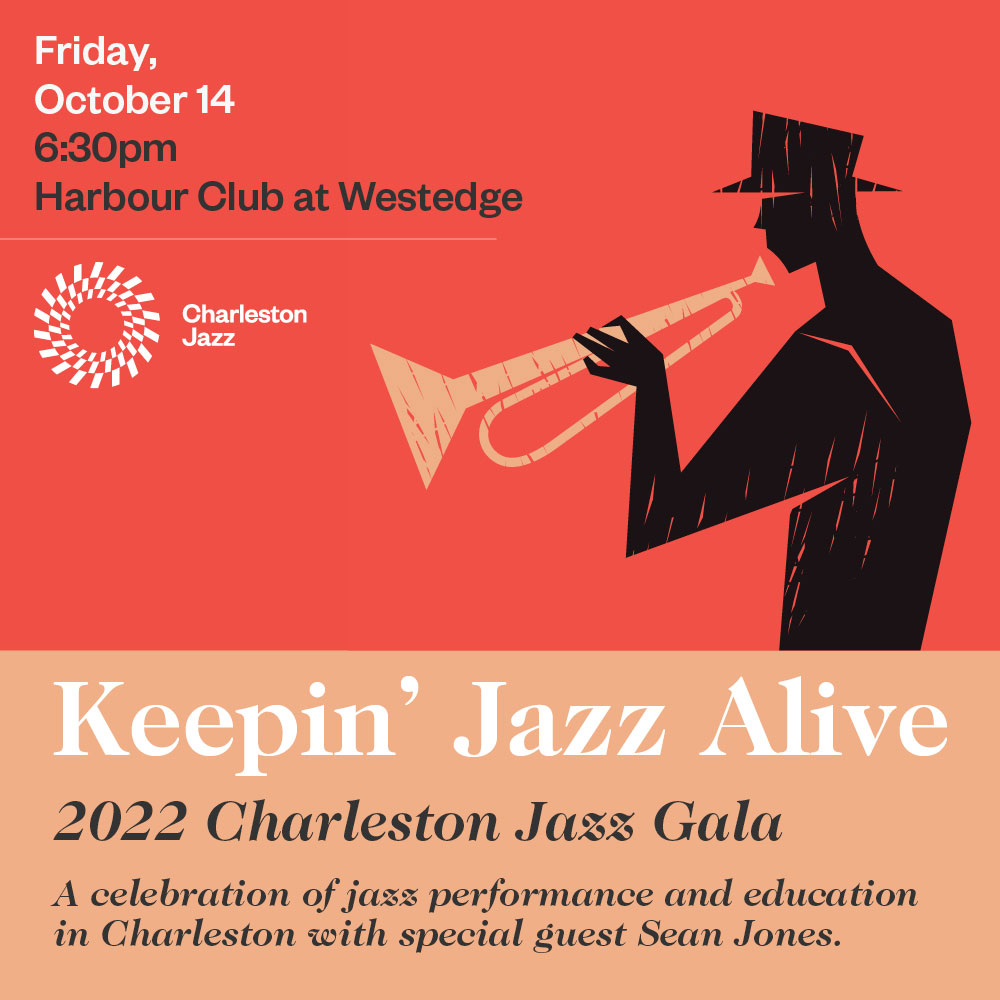 This event is sold out.  If you would like to participate in the online silent auction, click HERE.  If you would like to make a donation to keep jazz alive, click HERE.  Thank you for your support!
On October 14, 2022, Charleston Jazz will host the Keepin' Jazz Alive gala, featuring an exceptional performance by award-winning trumpeter Sean Jones, members of the Charleston Jazz Orchestra, and students of the Charleston Jazz Academy. After enjoying an open bar and three–course seated dinner, attendees will participate in a paddle-raise auction with proceeds going directly to support jazz performance and education in our community, including scholarships for students at our very own Charleston Jazz Academy. A highlight of the evening will be the presentation of the prestigious Tip of the Hat award, honoring local jazz legend, Lonnie Hamilton III. The award was established in memory of Charleston Jazz founder Jack McCray and his famous hat. 
Charleston Jazz reaches nearly 10,000 patrons annually through its curated artistic jazz performance programs, including the Charleston Jazz Orchestra, Charleston Jazz Festival, Art of Jazz, Momentum, and more. Our educational initiatives, including the Charleston Jazz Academy, inspire hundreds of students via a range of jazz programs to advance the art form of jazz.
Sean Jones is an internationally recognized jazz performer and educator. He is president of the Jazz Education Network and holds the Richard and Elizabeth Case Chair in Jazz Studies at Johns Hopkins University's Peabody Institute in Baltimore. He is also the artistic director for the NYO JAZZ Program of Carnegie Hall.  Sean Jones will be performing with the Charleston Jazz Orchestra on Saturday, October 15th.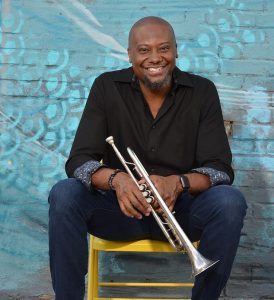 Tip of the Hat award-recipient Lonnie Hamilton's legacy began with his grandfather's gift of a saxophone in high school. He spent summers touring with the renowned Jenkins' Orphanage Band playing the saxophone before graduating from Burke High School and heading to college at South Carolina State College on a music scholarship. After college, Lonnie worked in music education for over 20 years as Band Director at Bonds-Wilson High School in North Charleston reaching over 3,000 students. He continued to play music throughout his career, including at his own establishment. In 1970, he became the first African American Charleston County Council Member, and maintained the position for another 20 years, being elected twice as Chairman of the Council. Today, his name is recognized as iconic inside the jazz community as well as out, for his work to bring opportunity to those who would otherwise be without. 
"Music opened a lot of doors for me; but I was able to open doors for a lot of people." Lonnie Hamilton III.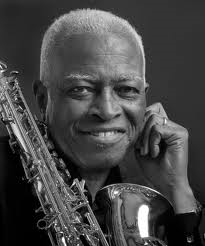 Program:
6:30 pm Cocktail Reception
7:15 pm Seated Three-Course Dinner + Open Bar
7:30 pm Performance + Program
8:15 pm Paddle Raise + Auction
Attire: Festive Cocktail
Valet Parking 
For any questions, please email jazz@charlestonjazz.com To purchase a ticket/table by check, please send it to: Charleston Jazz 3005 West Montague Avenue, Suite 200 North Charleston, SC 29418