From the Archives: Unforgettable – Freddy Cole with your Charleston Jazz Orchestra
July 9, 2020 @ 7:00 PM

-

8:30 PM

EDT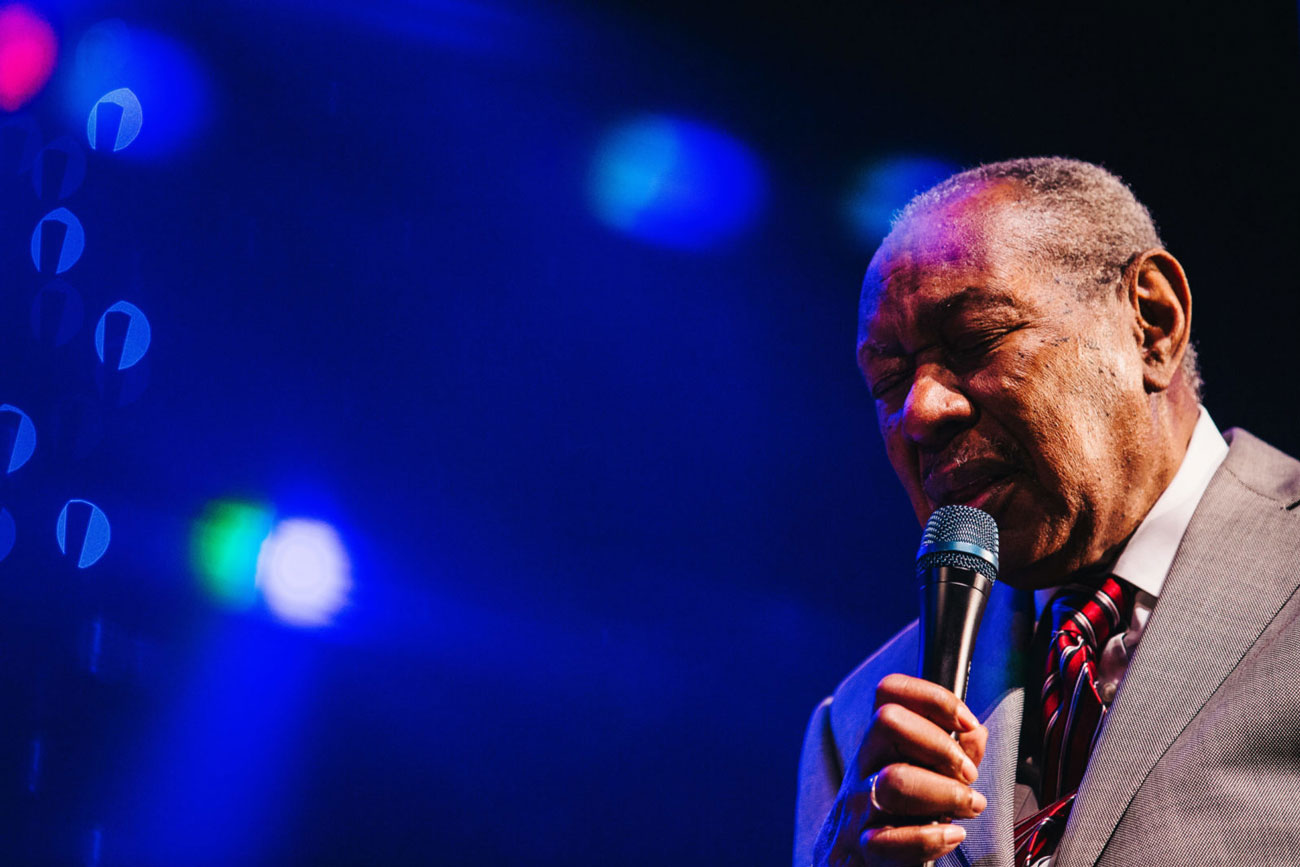 We are deeply saddened by the loss of Freddy Cole. His music and memory will live on in Charleston! It was truly an honor to be able to share the same stage. We share this week's From the Archives Series performance as a tribute to Freddy Cole and his family.
FROM THE ARCHIVES
UNFORGETTABLE: Freddy Cole with your Charleston Jazz Orchestra
Originally performed live on March 18, 2017
"Freddy Cole was the ultimate storyteller through music. His style, delivery, and ability to place the audience fully into every song is unmatched." said Charlton Singleton, Music Director of the Charleston Jazz Orchestra.
On March 18, 2017, your Charleston Jazz Orchestra welcomed Freddy Cole for a truly Unforgettable evening. All members of the Freddy Cole Quartet performed with the CJO including Charleston native, Quentin Baxter (drums), Elias Bailey (bass), and Randy Napoleon (guitar).
Links will be available soon!
SETLIST
As Long as I'm Singing – Bobby Darin, Arranged by Jack Cortner
It's Crazy, But I'm in Love – Harold Adamson, Arranged by Jack Cortner
Send for Me – Ollie jones, Arranged by Jack Cortner
Alone With My Thoughts of You – Arranged by Charles Harrison
Still – Lionel Richie, Arranged by Charley Harrison
Nat King Cole Medley:
Sweet Loraine
Mona Lisa
Nature Boy
LOVE
Unforgettable
– Freddy Cole Quartet –
You're Sensational
Sometimes I'm Happy It's Only Paper Moon
Maybe It's Because I Love You Too Much?
Home Fried Potatoes – Freddy Cole, Arranged by Jerry van Rooyan
That Old Feeling – Sammy Fain, Arranged by Charley Harrison
South Side of Chicago – Phil Zeller, Arranged by Charley Harrison
The Continental – Con Conrad, Arranged by Charley Harrison
Jelly, Jelly – Earl Hines