Charleston Jazz is dedicated to cultivating a vibrant community of supporters of jazz through our performances, education and community outreach efforts. Charleston Jazz's community outreach efforts include Jazz Day for Kids, regular school visits, the Melodica Project, the Jazz Pass Program and Family Jazz Day.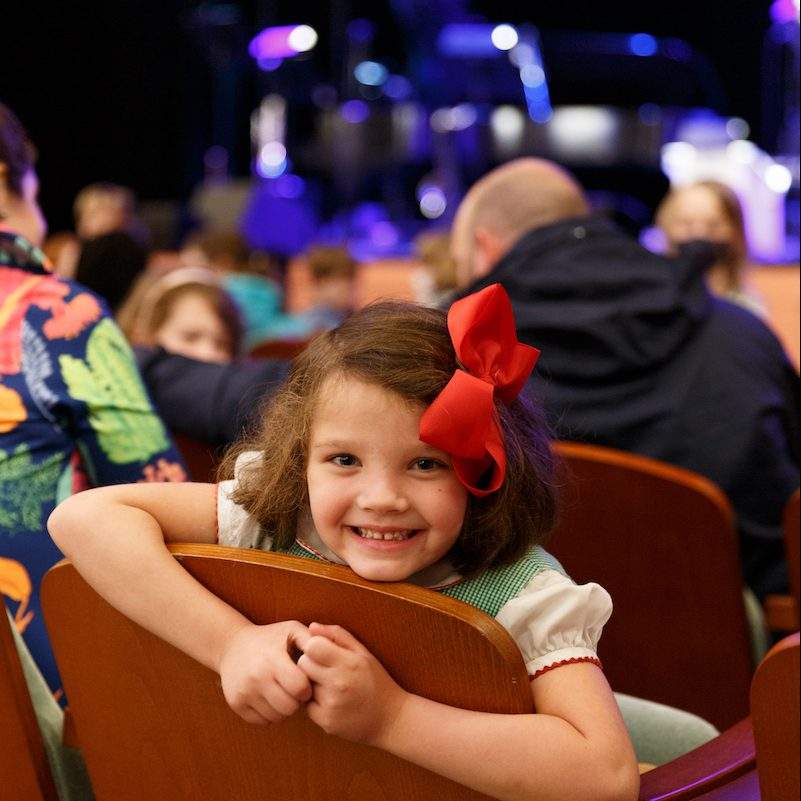 JAZZ DAY FOR KIDS
January 24, 2023
Gaillard Center
11:00am
Kindergarten – Middle School
The Charleston Jazz Orchestra in partnership with the Gaillard Center's Education and Community Program present Jazz Day for Kids, featuring the Charleston Jazz Orchestra led by Robert Lewis and Charlton Singleton, Gaillard Center Artist-in-Residence Emeritus. Jazz Day for Kids is a big band concert designed for Kindergarten through middle school students.
CHARLESTON JAZZ COMMUNITY OUTREACH PROGRAMS
Internship Opportunities
This internship at the Charleston Jazz Academy provides students and/or emerging musicians real-life teaching experience and on-the-job training using a multi-generational and community-oriented approach.
Students (or recent graduates) majoring in jazz or music performance, education and/or arts administration, will receive valuable real-life experience in teaching music to youth in addition to learning about the administrative side of Charleston Jazz and the Charleston Jazz Academy.
Jazz Pass Program
Through our Jazz Pass program, we provide complimentary tickets to Charleston Jazz Orchestra performances throughout the year. Students enrolled at the Charleston Jazz Academy and  throughout the Lowcountry are selected by their school music teachers based on various criteria to attend a live concert performance of the Charleston Jazz Orchestra with their parents. If you are a music teacher, contact us to join the Jazz Pass program by emailing Jan Moorer at jan@charlestonjazz.com or by calling (843) 745-5908.
School Visits
We regularly visit schools throughout Berkeley, Charleston, and Dorchester counties to engage with students through jazz. Reach out to us if you would like to schedule an outreach experience in your classroom. To find out more, please contact Jan Moorer at jan@charlestonjazz.com or by calling (843) 745-5908.
Melodica Project
With support from Arts Etc., we teach 4th and 5th-grade students weekly at Angel Oak Elementary how to play the melodica while introducing them to elements of jazz.